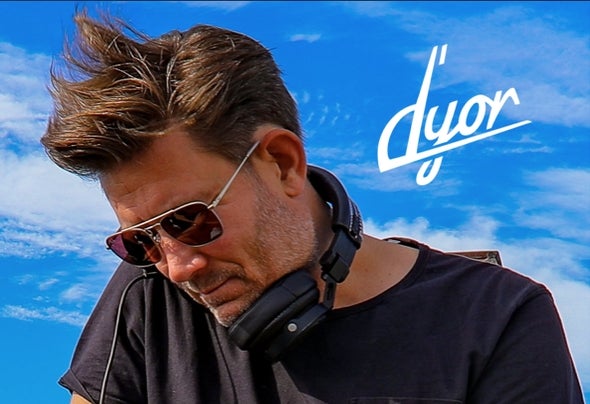 It's about the music so... Just listen, just enjoy! 
If you really want the story you still should listen first or at least put music on while reading. ;-). I wanna make people happy with the greatest good of all: Music. For me it's all about sharing, connecting, loving and just having fun. I think music makes the world a better place. So you can't share enough!" I'm dedicated sharing Housemusic with strong influences of Disco, Funk and Soul. Compulsively focussed on the creation of stylish, harmonic blends and sophisticated build-ups to build a consistent vibe. I love to work with Techhouse and Deephouse tracks with a groovy, funky feeling and a warm rolling beat. I have a total weakness for Disco and old Funk so occasionally I love to play just Funky Disco(house). About D'YOR
Compiling mixtapes, listening every spare moment, taking classical piano study, learning to play the guitar. Writing my own songs in a band, playing songs. Music has always been around. Of course I invested in a big sound system with big speakers (I really had the best neighbors around). Started to share music on secondary school. My mixtapes were very populair (so they told me ;-). I started spinning records in the late 80ties. First at private parties, later as a resident DJ at "Ons Caffeej" (Uden, the Netherlands). Learning to perform for a diversity of the people at public bars where I got interested in the magic of House Music. In the late 90ties and early 00's I played in several clubs in the Netherlands (Eindhoven) and Spain (Alicante). My kids gave me a break. Started spinning again in 2010. Playing at festival Fabriek Magnique, DisIsIbiza, ADE Amsterdam Dance Event, Amsterdams Most Wanted, Tikkie Tek radio, SillyFox Rooftopparties, PAKHUIS_15 and BLSSD.