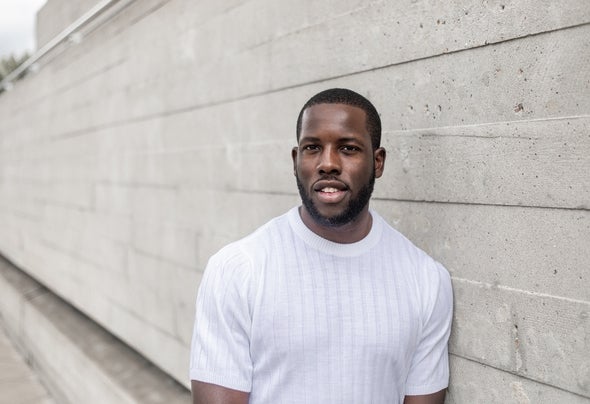 Ash-R (Asher Robinson) is an artist from the heart of London's east end. His musical influence came from a place with deep underlying connections to House music. Spending many Sundays absorbing the powerful gospel choirs, the rawness and feeling has carried into his musical endeavours. Drawing a simplistic line with his production efforts, Ash-R's sound forms itself of unadulterated rhythm. Comprising potent drum grooves, loosely swung basslines and a fusion of elements from all corners of the House music spectrum. 

Ash-R gets inspiration from artists such as Jamie Jones, Rich NxT, Swoy, iO Mulen, Cuartero, Guti, Sweely and more. More of his work is becoming part of set lists from some of the industry's biggest names such as, - Toman, Dimmish, Prunk & also Jamie Jones, who has also more recently been a keen promoter of Ash-R's productions.

 Ash-R has been fortunate enough to share his passion and creativity in some extraordinary settings. Some of his career highlights to date include the likes of Ministry Of Sound, 93 Feet East, Distrikt Leeds and Studio 338, as well as making his first headline appearance in Sydney, Australia. Along with commendable club bookings of course comes the opportunity to play alongside some of the industry's most respected names. Such as Prunk, YAYA, ANOTR, Dimmish, Alex Arnout, Yousef, Mason Collective, Rossi. and more. 

As he continues to enrich the masses with his unparalleled work ethic and seemingly boundless creativity, Ash-R is an artist with a clear and simple goal. To tell a story with his audio signature, reminding us of where he comes from and even more so where he's headed, whilst staying unconventional and remaining standout in his distinctiveness.