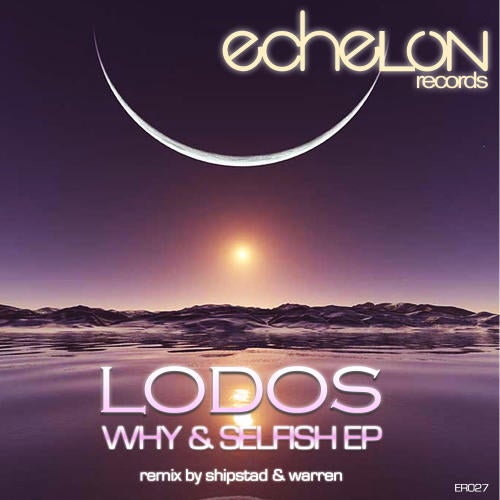 Release Date

2009-07-21

Label

Echelon

Catalog

ER027
"1. Why (Original Mix)
""Why"", the starter track of the EP begins with a moody sound and atmosphere. An upbeat string arrangement introduces the bassline and is later joined by other melodic elements and themes. The track builds up a very pleasant progressive introduction followed by a tranquil, aquatic break, which finally presents the main theme. ""Why"" is a beautiful progressive trancer which shows Lodos' talent and skills in creating and arranging layered melodic architecture.

2. Selfish
The second track of the EP begins with a simple vocal and a deep percussion intro, followed by the bass line and a repeating chord accompaniment. A lead theme takes the track into a hovering break, in which the background piano suddenly takes the space while other sounds extinguish. A plucked theme is introduced, and builds up in a breaks style lift off, but then vanishes. The cut vocal theme returns, with a distorted guitar accompanying, and the track starts building up again to allow the plucked theme to come back once more in a variation.

3. Why (Shipstad & Warren Way Progressive Remix)
The Shipstad & Warren remix begins with an interesting clock-like percussion intro, into which the bass line and synths are soon filtered in. Variation of Lodos' melody from the original's build up comes in early as echoing plucks, flashing a bit of what's to come. Shipstad & Warren have put in other variations as well for the listener to find and enjoy - this is what makes remixes interesting! The remix has a deep immersive sound throughout, and the short breaks parts give a nice contrast to the steadily grinding progressive main parts."