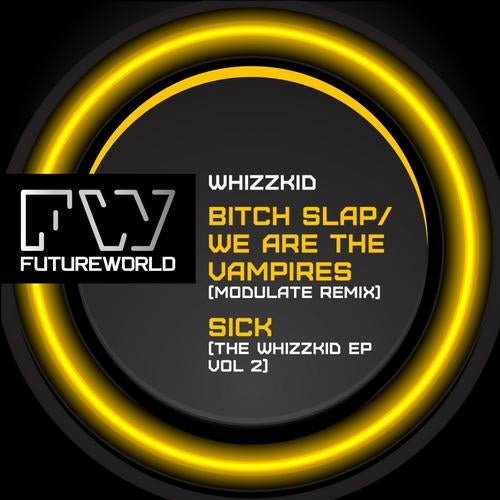 Whizzkid's first release since joining Futureworld, & already he is shaking its foundations with this huge 3 track multigenre EP. "Bitch Slap" ( with Modulate ), takes an aggressive D&B flavour already proving a hit across genres & gaining MainStage airplay from Top DJ's of both Hardcore and Drum & Bass around the world.

Modulate's remix of Gammer & Whizzkids massive track 'We Are The Vampires" takes a futuristic, & innovative stance on Hardcore, guaranteed to shake the bass bins.

"Sick" (with Petruccio), however, takes a more commercial style of vocal & melody, whilst the drop tips its hat the oldskool breakbeat era, keeping the vibe energetic & underground.

This EP proves why Whizzkid is one of the most diverse & talented MC's on the planet, & here at Futureworld.. We can't wait for you to hear it!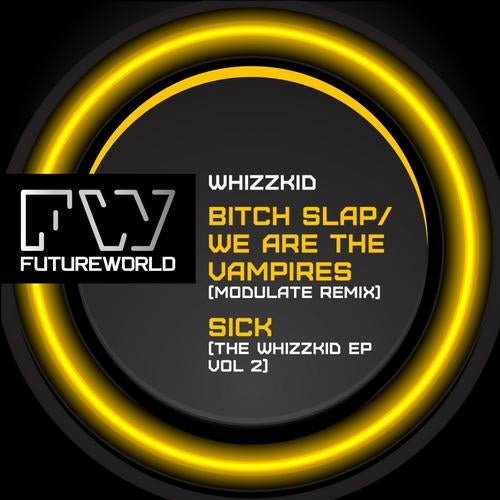 Release
Whizzkid EP Vol 2