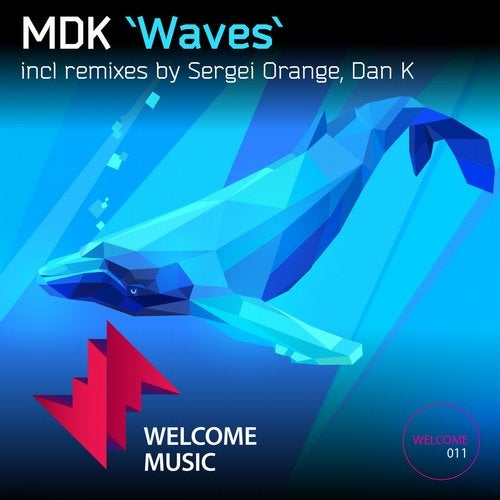 Hey lovely ppl! This summer has already passed but we still hope all our releases are still bringing the hotness and pleasure to all of you! The newest dose of some material is already available to warming up your ears holes in October! So we're honored present to you this top notch single from MDK entitled WAVES strongly powered with a chic progressive breaks and breaks remixes by Dan K and Sergei Orange!

The original mix is provided by famous Hungarian producer MDK! We all remember his stunning debut when he's made awesome remix of Blusoul's Code Talkers. MDK's back to the label for his second appearance and this time shows us wickedly fun tune overfilled with good vibes, gorgeous and lush sounds! It's truly outstanding breaks track beautified with an incredible and charming vocals on this one!

The next one is an amazing artist Dan K who's also back to Welcome Music and coming at us with another elegant melody having just adorable melodic breakdown. The progressive breaks remix includes also dub version. Most of us may be easily lured into what might be called like 'infinite atmospheric dimension' to describe this one masterfully crafted treasure! Definitely proper work!

Sergei Orange's hitting us with massive goodness that makes you feel the southern vibes in this lovely track! The beginning is saturated with juicy multi-instrument laced soundscape leading to more serious and solid sounding… There is a superb breakdown as well. It's really banging, powerful and full of energy wicked composition is sure to warm your heart guys! What a beast it is! Yummy!

Another such a stunningly fantastic EP for you listening pleasure crew, innit!? Doesn't matter what country, doesn't matter which time-zone! WHEREVER you are... show some love, welcome guys who did a big work and top up your playlists with some new banging sound from the combined forces! You don't have to wait long time to listen to that freshness!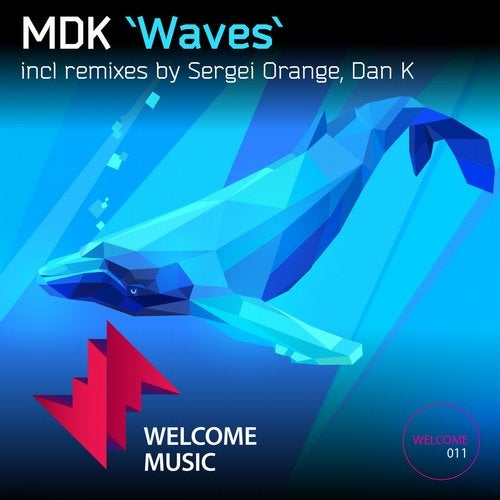 Release
Waves