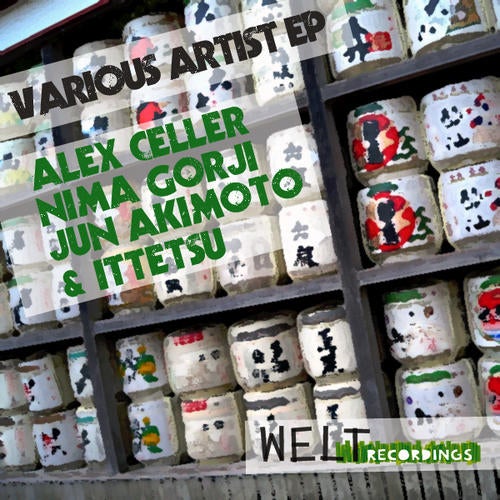 Leading the charge this time is one of the most consistent producers of today, Mr Alex Celler. Our Greek musical dynamo has been turning out hit releases and remixes on a host of the finest labels, with 2009 seeing his music feature on the likes of Tuning Spork, Area Remote, Cecille Numbers, Freak N Chic, Bla Bla, Contexterrior and Time Has Changed. The London based producer is in the form of his life, highlighted by his track here, 'Jackarai'.

A tale of two halves. Its low-slung, groove-laden bassline, shuffling snares and fluid, popping melody lead us to the break. Here we are introduced to the eastern flavoured Oboe and Accordian. Together the elements create a delicious dish to savour.

Next up is label head Nima Gorji 'Crazy World'. Bringing us some much need Ibizan warmth in these cold months, Nima takes us to the bazaar. A vibrant background is overlaid with crisp percussion and deep, chiming keys. Snare roll, and we are off with our bassline driving us along.

Rounding out this superb package are the Tokyo born, London based duo Jun Akimoto & Ittetsu with 'Down On The Corner'. August 2009 saw Jun's first release, the 'Musique Concrete' EP released on Metroline Ltd. Ittetsu's production career, under his own name and pseudonym Nono, has seen him release on Resopal Schallware, Four:Twenty and SAW Recordings. January this year saw the release of the duo's 'Ad Est' EP, also on Metroline Ltd.

'Down On The Corner' sees the pair turning in some devastating drum work. Sparking snares, throbbing toms, and rippling bongos, and fused with a discreet bassline. Dramatic breaks and an excellent vocal sample complete this killer cut.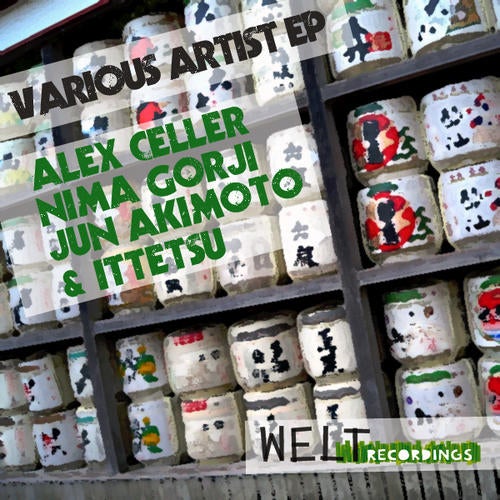 Release
Various Artist EP 2