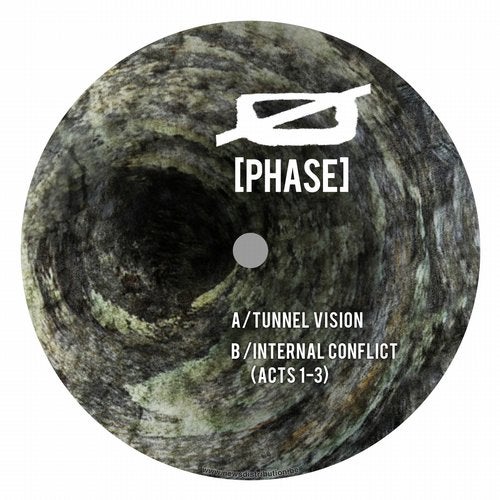 Release Date

2015-04-20

Label

Token

Catalog

TOKEN52D
Few artists have made such an undeniable impression on Token as London based Ashley Burchett, aka ? [Phase]. Since debuting on the label in 2006, Burchett has scarcely looked back, releasing an impressive slew of EPs as well as his meticulously crafted debut LP Frames of Reference all via Token. His latest release, the 'Tunnel Vision/Internal Conflict' 12" captures perfectly the grainy, oddball approach which has garnered Burchett's productions so much attention in recent years. Following pounding releases by Makaton and Ctrls, as well as the Aphelion compilation on which Burchett featured, 'Tunnel Vision/Internal Conflict' shows a flair and originality rarely matched.

There is little concession made for patient build-ups across the release, 'Tunnel Vision' for example surging forward with pummelling low-end and jagged percussion right from its opening. The track operates at whirlwind speeds, so much so that the combination of Burchett's twirling, ethereal chords and steadily intensifying percussive work is almost overwhelming. 'Internal Conflict (Acts 1-3)' on the other hand flirts with a more old-school brand of techno. Reverberating drum machines cut sharply alongside the incessant stomp of 4/4 kicks, a tortured acid-riff chugging forward relentlessly.

This is techno for the small hours - frantically paced, disorientating and charged with adrenaline. Burchett has maintained fiercely consistent standards as a producer across his assorted releases, and this latest EP for Token is no different - crafting dancefloor techno which is both captivating and hypnotic.