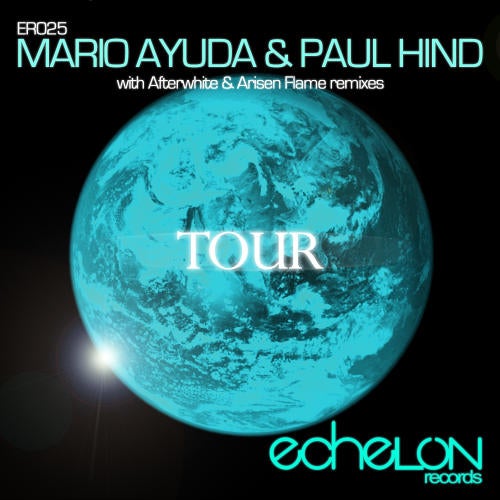 Release Date

2009-06-30

Label

Echelon

Catalog

ER025
1. Tour (Original Mix)
Mario Ayuda's and Paul Hind's second single on Echelon is a massive chooner for progressive, uplifting and tech trance DJs. The original mix of 'Tour' begins with deep, hall like feeling and smooth bassline. While the drums and percussions hammer on, the main lead theme takes over, carries the song to its breakdown and starts to pack up energy accompanied with a few other melodies and effects. Soon the song triggers the tension, and massively pumps up the energy to its listener. Guaranteed material for big clubs.

2. Tour (Afterwhite Remix)
Afterwhite has created a more uplifting version of Tour. Starting with a speedy bassline and rapid drums, the track starts to build up with a riff like sound and a ticking, pearly melody. A lead theme is soon presented along other effects and sounds, and begins to variate when the breakdown hits in. Creating a very energetic start for the upcoming lift-off, the song kicks off the final chapter with an alarming effect sound and a variated lead theme of the original.

3. Tour (Arisen Flame Remix)
Arisen Flame introduces Tour with a mixture of uplifting and progressive trance. Starting with a driving atmosphere and speedy drums, a dramatic string like lead is soon presented among other more subtle sounds, and carries the song to the breakdown. The main theme smoothly fades in which creates an affectionate feeling with the string like lead, and in a moment the song begins to build up energy for the last launch. After lifting off once, the song kicks off once more with a bittersweet supporting melody.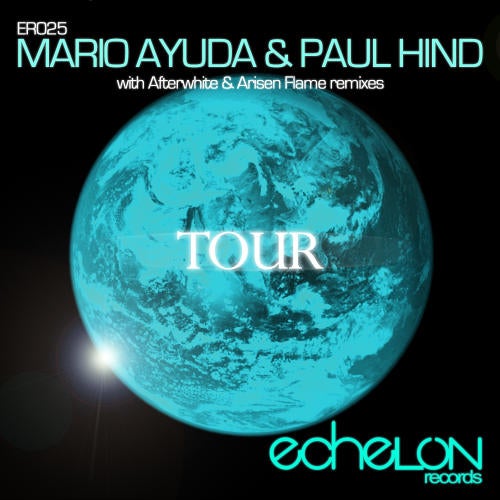 Release
Tour
Release Date

2009-06-30

Label

Echelon

Catalog

ER025