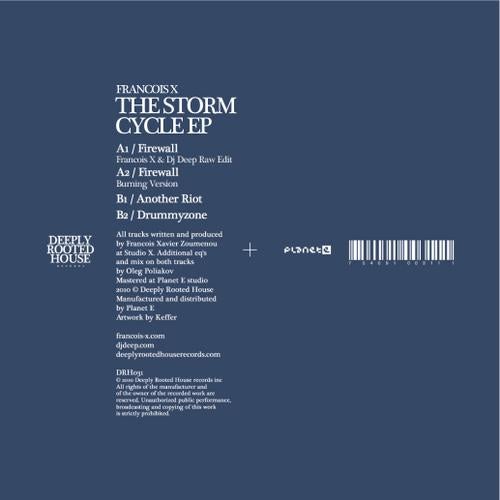 François X returns to DRH for his second record, he is currently busy djing in Paris at the Demented parties (where he recently played alongside Moritz Von Oswald, and soon will open up for Sandwell District and Surgeon)
On this 12" everything starts of with "Firewall" an intense track with a steady groove and a nice synth build up, then "Another Riot" is more hypnotic and haunting.

"Drummy Zone" is a deep abstract and magical journey to the land of Techno!
We hope that you will enjoy this 12" as much as we do.

Selected Feedback:

Ame (Kristian): drummy zone for me!!!!
Ryan Elliot: Really nice EP, thanks!
Osunlade: DOPEEEEE!!!
Norman Nodge: proper stuff
Deetron: Comments: Nice EP, love the Burning version and Drummy Zone.
Radio Slave: e.p sounds dope....and another hot release from you guys ! thanx, mattx
Dj Koze: Thank you! Firewall i like!!
Tim Sweeney: Firewall sounds great.
Brother's Vibe: Kkiller - DEF on the playlist :o)
Sebo K: great release! full support.
Raresh: firewall for me . nice dark chord groove
Djulz: another riot is dope. will play
Alexkid: QUality EP with Great References .. Firewall is my fav...
Jonas Kopp: Wow , What a EP , Firewall is just amazing , and Drummy zone has a really nice chicago vibe . Full support!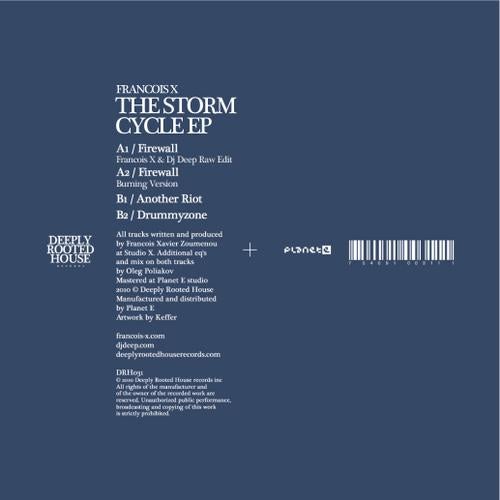 Release
The Storm Cycle EP