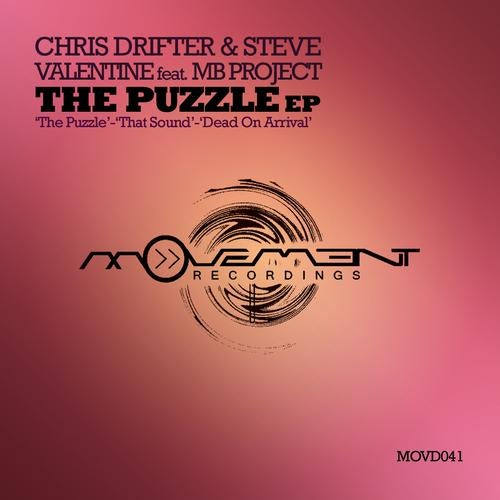 Hungarian producer Chris Drifter burst onto the global progressive house scene in 2007 when several of his initial productions were picked up by the legendary Plastic Fantastic label. He's also been running Sound Tribe Records since 2007 where the label has built a solid reputation for releasing club friendly music that leaves the genre tags behind. Chris made his first appearance on Movement Recordings in July of 2010 with his 'Drifting Diamonds' EP that earned huge support from: PVD, Matt Cerf, Harry Lemon, Kasey Taylor, Michael and Levan, Soundexile and Sezer Uysal to name just a few. For Movement's 4th release of 2012 and 41st overall we see Chris returning to the label for an EP entitled 'The Puzzle' with fellow Hungarian producer Steve Valentine who is a regular on Chris' Sound Tribe imprint.

The EP leads off with the drummy groove of 'The Puzzle', a chugging tech house cut that comes on in a percussive storm. Shortly thereafter some processed vocal snips meld their way into the tight groove for a superb hook. The sharp builds and dynamic cuts keep the dance floor energy quite high and this one should see a wide range of plays from house to techno to progressive DJs alike.

The second cut 'That Sound' follows with a similar chugging groove that's loaded with boundless energy. A brief section of chopped up vocals leads to the introduction of a massive rolling bass line and some prominent electronics. As the composition progresses the vocal loop builds the energy higher and a wonderful melodic section comes to the forefront which should provide a great dance floor moment before the shuffling groove storms in again for an impactful conclusion.

The EP closes with the romping 'Dead On Arrival' which comes with stomping beats, chopped up female vox and some excellent glassy keys. As the piece builds and extra synth elements get added into the mix the track takes on a much funkier nature, main room house bomb in the making here! The main drop reveals a short spoken word sample which is a play on the 'Dead On Arrival' title of the piece. A serious bumping cut from Chris and Steve to close out this amazing 3 tracker.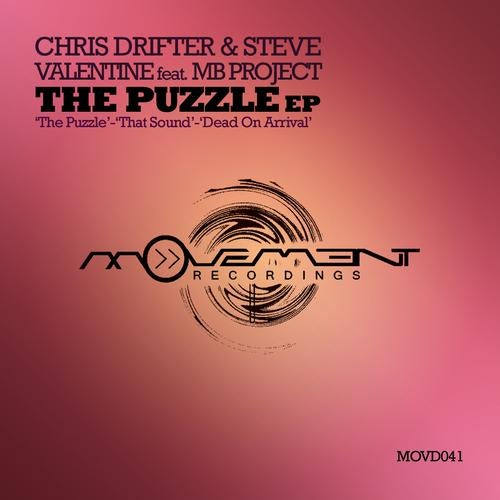 Release
The Puzzle