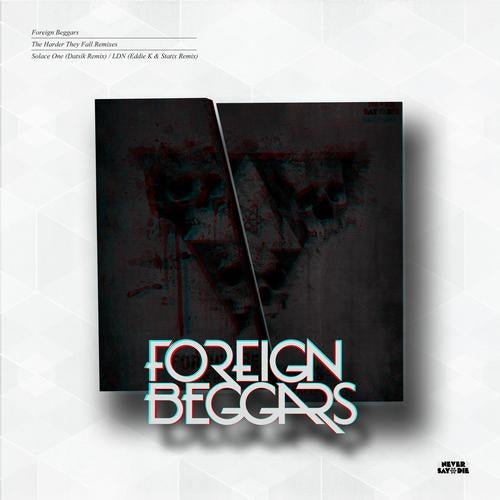 Fresh off touring the world and having a 2011 that saw them reach dizzying new heights, The Foreign Beggars return to Never Say Die with two huge reworks from their seminal NSD extended player The Harder they Fall. The EP that rocked the dance world saw the boys collaborate with 6 of their favourite electronic producers to give the world arguably its finest piece of rap / dubstep crossover. A line up which featured the likes of Skrillex, Mensah & Lazer Sword ensured dance chart domination and cemented the beggars place in the annals of dance history.

First up, one the biggest producers in the business, and one the best things to come out of Canada since maple syrup, Datsik makes his second appearance on the label to deliver a disgustingly heavy remix of the Black Sun Empire collaboration : Solace One. Having been on the dubplate circuit for a while this one does exactly what it says on the tin, trademark sounds from the Rottun Records maestro that will send kids bananas!

And bringing up the rear we have two of the most versatile producers on the circuit today, Eddie K & Statix hailing from Bristol Uk. Competing with Datsik on a release is no easy job, but these guys have delivered an absolute gem of a remix of the Alix Perez collab LDN. Moody and understated, this filtered reece monster harks back to the glory days of jungle and effortlessly rolls them into one awesome dubstep / grime crossover.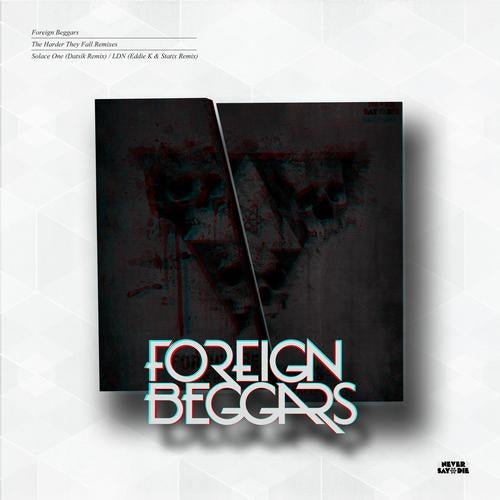 Release
The Harder They Fall Remixes