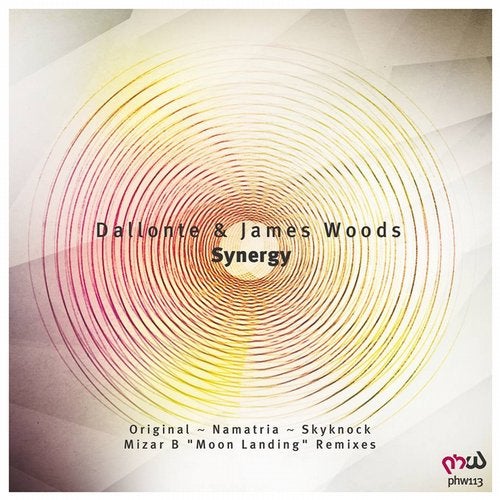 Release Date

2014-03-03

Catalog

PHW113
Today we really hope to get some serious attention when we unleash a total stormer on the scene. We are overwhelmed to be able to bring a fantastic collaboration between 2 of the best names in the business, the Russian phenomenon Dallonte and the French superstar James Woods.

"Synergy" as this superb production is called is nothing less than a driving journey in sound design, including melodic hooks, rolling bass chords and pounding elements to give it a wonderful feel, so made for the club-floors. We do have high hopes on seeing this one getting aired all over the globe. Superb work from 2 superb producers!

On remix duty, we have 3 blistering interpretations from very talented names, First out, we want to welcome a new name on our roster and in the PHW family.

It's with great pleasure we welcome you a name that we feel soon are to explode on the scene. The Russian duo behind Namatria is now showing their music through our label, and they do it with a massive take on this original when they get their firm touch on the original ideas from Dallonte and James Woods out in full bloom. We could never have asked for more really, it is just wonderful music.

The 2nd remix comes all the way from India where we once more have hooked up with the talented producer behind the alias of Skynock. Being a stellar name on the scene and quickly rising his fanbase through his exceptional sound design, we of course are happy to bring his qualities back once more. Here he %%u2026%%u2026.

The 3rd take on this release is a welcome return from one of our most frequent producers on the label and today he return to us for the 6th time. It is always a great pleasure to see Michal Malinowski aka Mizar B on the roster, because you know he always bring out the best with his innovative and creative productions and we can't say he missed this time either. With a more experimental take on it, of course in the well known Mizar B spirit, he definitely takes you on a full in bloom ride through this production.

Having that said, we are both proud and excited to see the reactions from all of you out there, and we think you feel that another great delivery is made!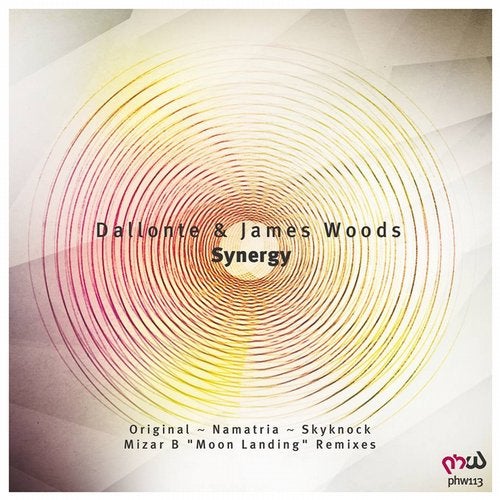 Release
Synergy
Release Date

2014-03-03

Catalog

PHW113