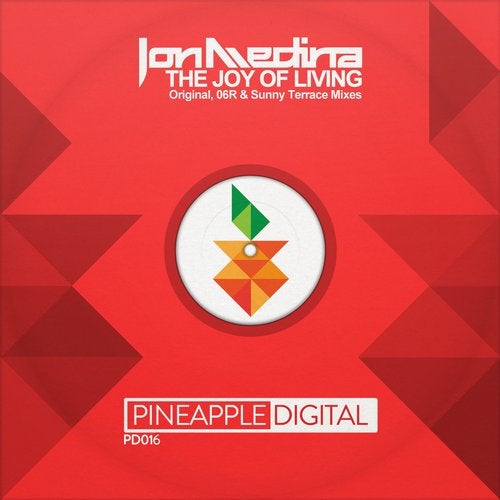 Jon Medina - The Joy Of Living EP [PD016]

Let us introduce you to Jon Medina our next
newcomer to Pineapple Digital. Jon greets us
from Vizcaya on isla de Espana, since a young age he has
had an avid interest in music, starting with Ibizian acid
house and moving into the progressive side. He has gained
support from artists such as Paul Van Dyk, Ruben de Ronde,
Roger Shah and Paul Oakenfold. Releasing on the likes of
Nueva Digital, Incepto and Terminal4 (Blackhole) he raises
the bar another step and brings us 'The Joy of Living'.

(Original Mix)

How much do like living? How much do you like to hear how it
feels? Take on board this exceptional work of art in the form
of sound and you can do just this. Magnificent percussion,
tranquil melodies and a luscious piano reach every part of
the senses and make it tingle!

(06R Remix)

06R delights us again here on PD with yet another
captivating layout in this remix. Adding a precise
headonistic stamp on the original turning it into a high
pitched well focused bit of pure attitude.


(Sunny Terrace Remix)


Sunny Terrace aka Ji Hwan Hwang from Seoul, Korea is back
again to do the final remix. This is distinct and unique
with enchanting strings, the subtle vocal and haunting guitar
plucks. Life is for living and achieving ultimate JOY and
Sunny Terrace has it nailed.


In Jon's own words his inspiration for this track :

In the case of "La Alegria De Vivir" which is simply the
spanish translation of 'The Joy of Living', when I created
the main chords and the first melodies, It came to my mind this
title, because they seemed like a melancholy of melodies at
the same time cheerful and positive, and that's how I see the life.


Life for me, even though bad things happen, I think
it's a fantastic opportunity that we have had, full of
wonderful things that we have to enjoy and avoid negative
things that act on us. Jon Medina.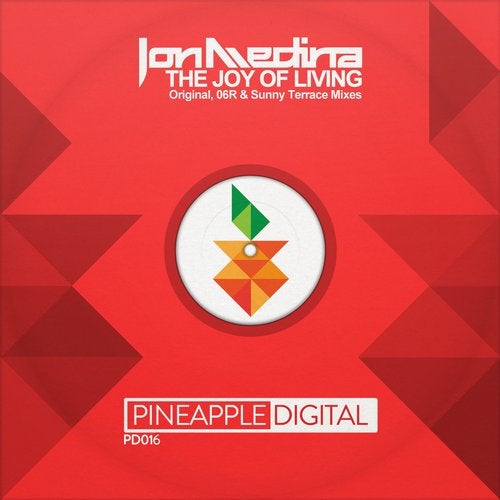 Release
The Joy of Living