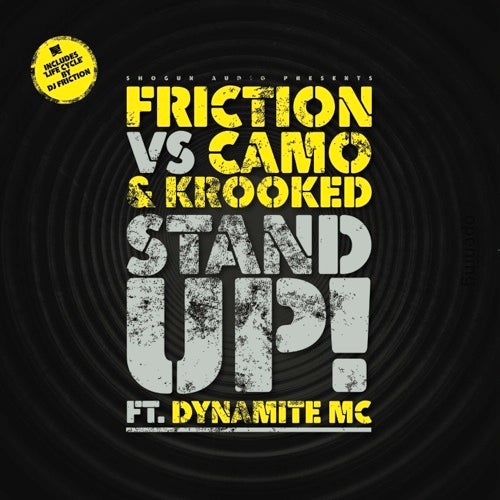 Hold up, whats that soundsomething very special is stirring in the Shogun Audio studio right now as the label head honcho and world-renowned lady killer has stepped back behind the controls. Taking time out of one of the busiest DJ schedules in the game, Friction has delivered one of the biggest, rowdiest slabs of dance floor drum & bass for 2010 that marks the start of a run of brand new material to look forward to over the coming months. Without doubt, Friction means business.reeeeload!!

The first fruits of his labour is the heavily hammered Stand Up, a collaboration with another couple of stunning producers who can do no wrong at the moment, Austrias Camo & Krooked. If you like slaying the dance then this is the weapon of choice this summer. With hyping vocals from the one and only Dyanamite MC it can only go one way as the massive smashing drums and zooming bass hit where it hurts ready to deliver the killer blow thatll leave ravers staggering from the dance floor. Immense!

Friction then goes it alone on Lifecycle and eases the pressure somewhat but still keeps things strictly on the floor as crisp breaks and soaring vocals run over the intro before a sultry breakdown prepares for the oncoming onslaught. Dropping with rich lfo bass and scattering drums it serves as the perfect soul soother with gorgeous lyrics that cut through the mix to give this highly charged tune a very welcome melancholic edge.refreshing light. Superb.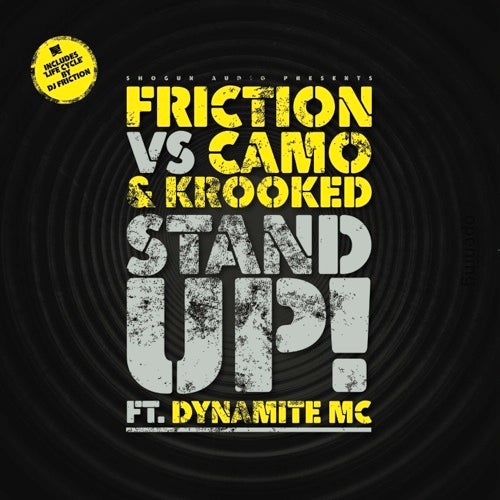 Release
Stand Up