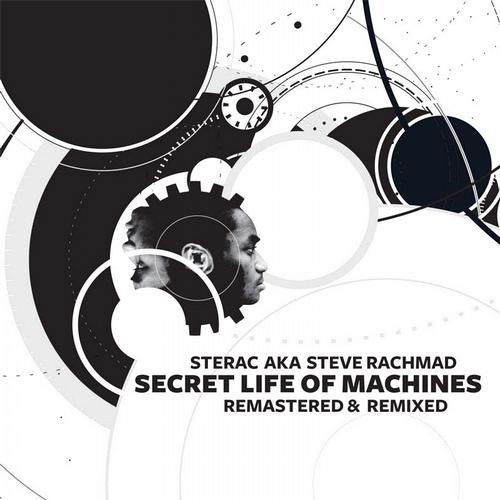 Release Date

2012-06-25

Label

100% Pure

Catalog

PUREDV011
STERAC aka Steve Rachmad has reached back to the first album 100%% Pure ever released in 1995 - the classic milestone in the history of Detroit Techno 'Secret Life of Machines' and has given it a whole new lease of musical life for release this summer, complemented with a massive rollout of headliner remixes in August by Ricardo Villalobos, Joris Voorn, 2000 and One, Heiko Laux, Joel Mull, Christian Smith, Marc Romboy, Samuel L Session, Vince Watson, Klartraum and Nadja Lind.

1995 was a monumental year for machines. Sony launched their game-changing PlayStation, the hardware heavyweights joined forces to manufacture the USB, flat-screen plasma TVs hit the consumer market and Sterac aka Steve Rachmad released his first album 'Secret Life of Machines' on Amsterdam imprint 100%% Pure. 17 years later, all four machines remain influential but only one of them has been hailed as a defining highlight in Techno history.

It was in the same year that some unsuspecting Canadian guy was launching eBay from his living room unaware of the impact it was going to make - Steve was in a make shift studio in his bedroom at his parents house equally unsuspecting. Jammed in between his records and the bed hed managed to fit in the equipment so he could start crafting tunes. "I remember all the machines I had back then as I still use them today, from my Roland collection there was a TR-808, R-8m, U-20, Juno 106, JX 8p as well as my Yamaha TX-81z and FB-01... It was a tight squeeze!"

It was in this period of tightly squeezed machine inspiration that Steve got talking to 100%% Pure founders Dylan Hermelijn (aka 2000 and One) and Sandy Huner. They'd known each other for a while as Steve was a DJ, feeding his vinyl habit at BlackBeat record store in Amsterdam - the treasured dance music shop of Boudisque where Sandy and Dylan worked part-time. But it was the day that Steve handed them his demo tape over the counter that led to the release of an album that has been classed as pure Detroit Techno perfection.

A composition of remastered and remixed, as well as 5 bonus (digital only) beautifully sultry tracks from the melodic techno flow of 'Axion' to the sheer brilliance, beauty and soul of 'Astronotes' - each paving the way to the defining sound of 'Secret Life of Machines'.

The timelessness and delicious smoothness of 'Secret Life of Machines' forged a path immediately in the Techno landscape. A path that now Sterac aka Steve Rachmad and 100%% Pure have chosen to revisit.


HIGHLIGHTS FEEDBACK ARTISTS:

Joseph Capriati: this is a real masterpiece!

Len Faki: i can remember how happy i was buying the album back that day. and still timeless piece of techno music to me!

Stacey Pullen: Classic full support from 1995

Laurent Garnier: STERAC - SUPERB AS ALWAYS --- Just pure quality MUSIC Full support from me ------10/10 THANKS

Deetron: Can't believe how great this sounds almost 20 years later!! I bow to your work Steve! If I'd have to pick a favourite it would have to be Astronotes, it's criminally good!

Heiko Laux: it is about time this timeless masterpiece is hitting some ears again!

Anthony Collins: whaooo magic album

Monika Kruse: the secret life of machines is a great track - still!!! full support!

Richie Hawtin: Full support!

Alex Tepper: WOW! so good to hear this sounding great in 2012. Thanks :)

Billy Nasty: Double Lovely reworks from a classic LP!!

Raresh: awesome release. many thanks for the music !

Gregor Tresher: Timeless sound!

Joel Mull: Astronotes 2.5 Is a perfect mix. Love it. So nice to hear a new mix of this one. Thera rmx is also superb. Great forward groove on this one!! Timeless...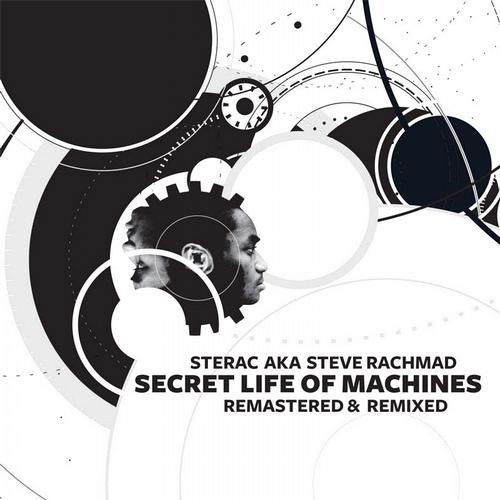 Release
Secret Life Of Machines Remastered & Remixed
Release Date

2012-06-25

Label

100% Pure

Catalog

PUREDV011