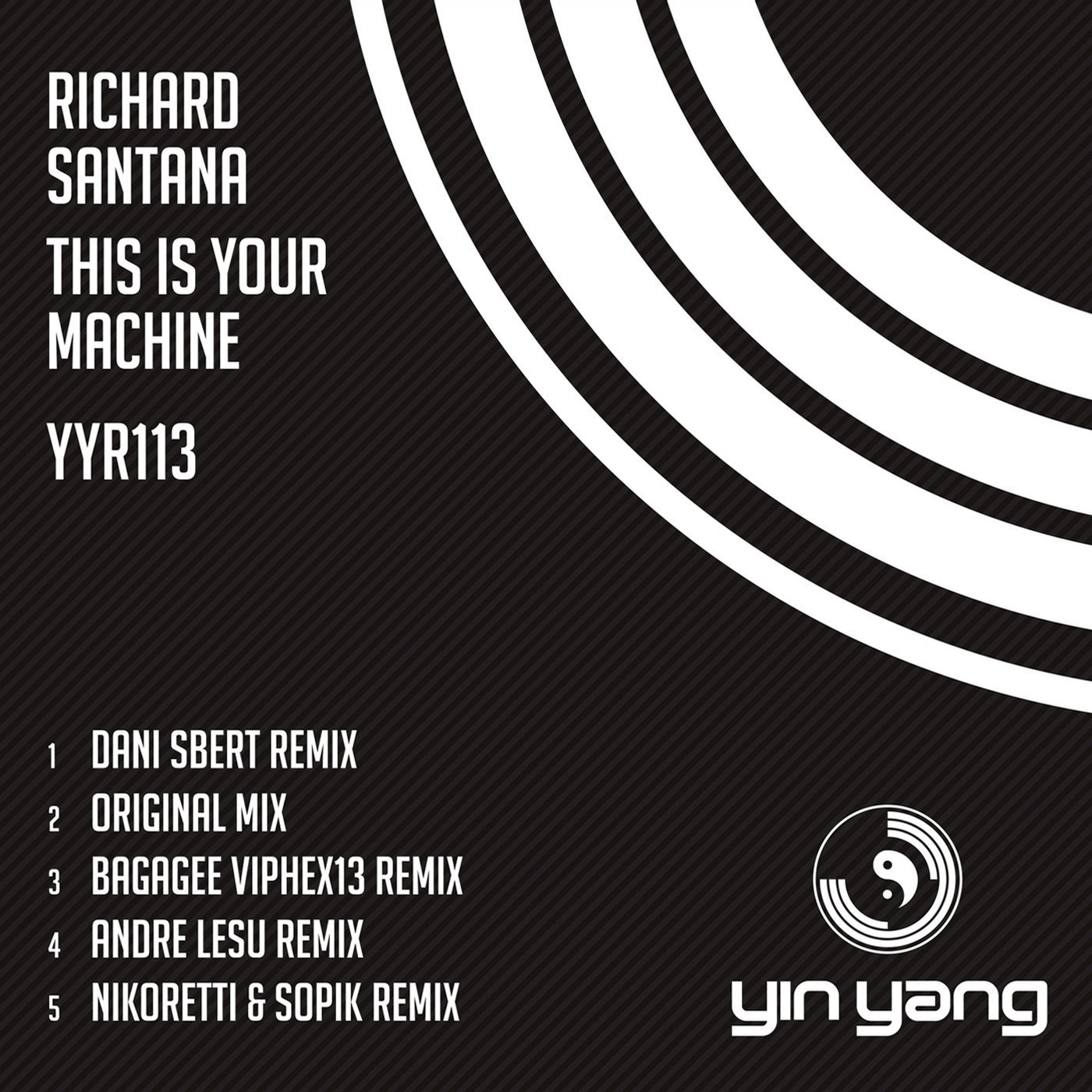 Release Date

2015-06-08

Label

Yin Yang

Catalog

YYR113
Richard Santana is South Africas number 1 progressive and techno DJ.

Now he is on Yin Yang with his very own first release. This is Your Machine is great funky driving track with lots of sounds, melodies and a great vocal hook saying This Is Your Machine.. Ha. Driving with extra crispy percussion. Its as sexy as it is haunting! Magnificent work by Mr Santana.

Huge remixes come courtesy of

Dani Sbert.. Well we all know this name now.. Not only has he appeared quite a few times on Yin Yang but he has been released on some other huge name Techno labels as well as being all over the charts on some of the biggest download stores. His mix is Dark and driving, making excellent use of the dark haunting sounds. Absolute gem of a remix.. Incredible work!

South Korean legend Baggage Viphex13 is next. This guy is one Koreas biggest DJ names and his sponsorships prove that. This remix is driving and makes use of a great big phat bassline driving it along. A real crowd pleaser, he also makes use of the great sounds and vocal of the original. Immaculate remix..

Andre Lesu is up next. Lesu is another Yin Yang regular and listening to his production you can understand why he keeps being invited to remix on Yin Yang. Usually in a tech house manner, although this time its more full on techno. What a killer it is. Techy yet still driving enough to get any big techno room screaming out for more. Damn sexy..

Lastly is new young guns on Yin yang. Nikoretti & Sopik. This duo deliver the perfect driving remix that is sure to crossover to all the styles of techno. Its driving rolling bassline compliments Richards original sounds with magnificent breakdowns and builds. Its fantastic!

All round another killer package!!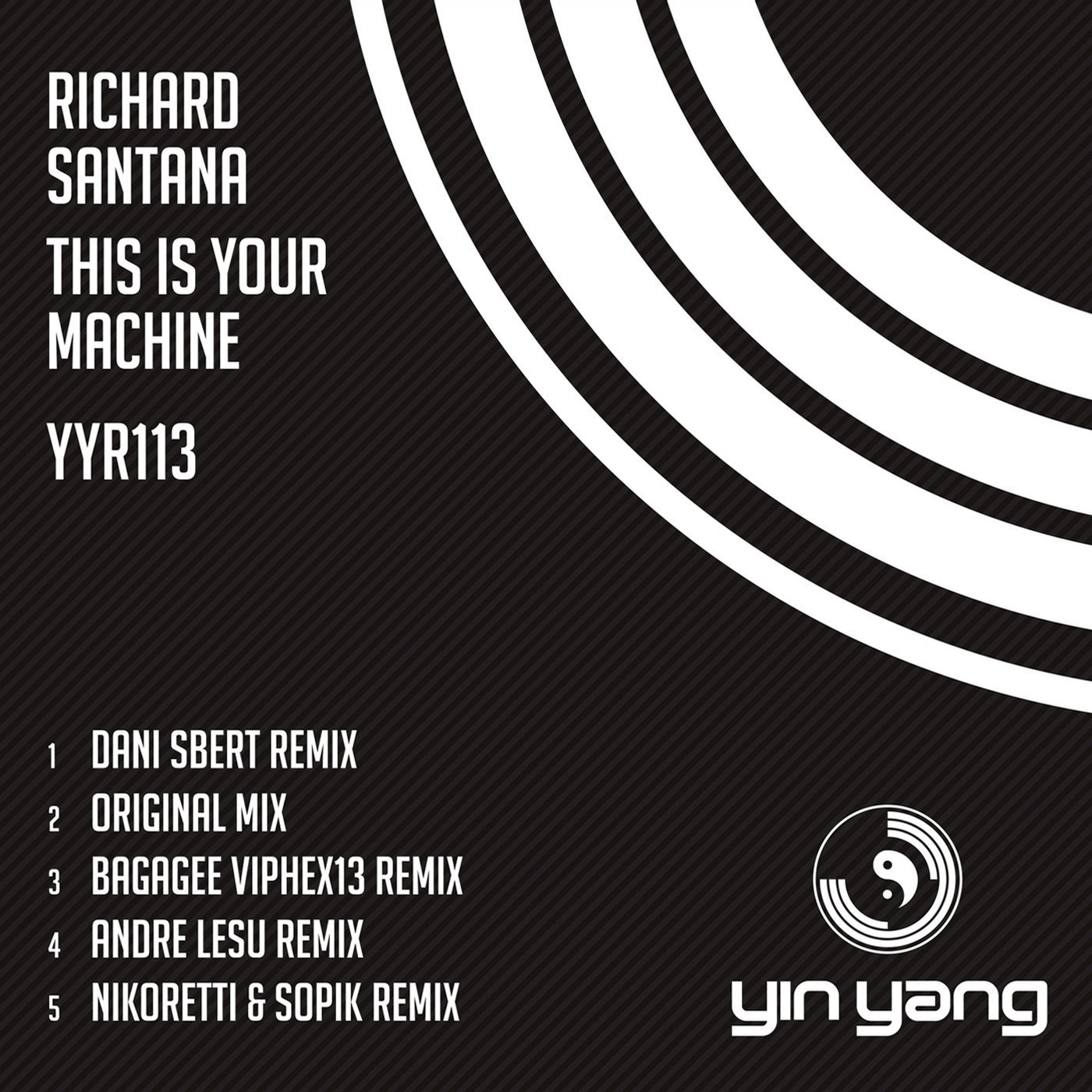 Release
Richard Santana - This Is Your Machine
Release Date

2015-06-08

Label

Yin Yang

Catalog

YYR113