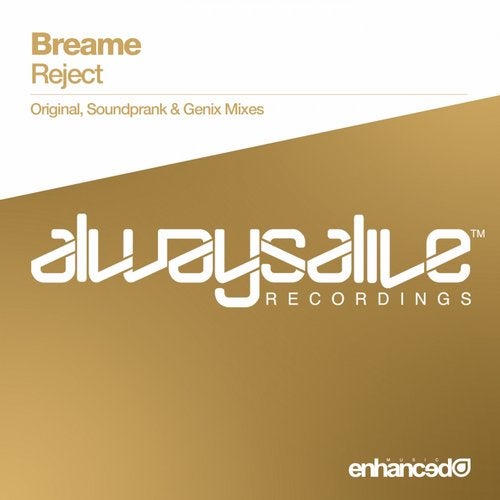 Making his Always Alive debut, the UK based Trance producer Breame releases a tune that even the legends Above & Beyond couldn't turn down in supporting. Always Alive Recordings is proud to introduce Breame's 'Reject' along with two irresistible make overs by Soundprank & Genix.

Filled throughout with melodic elements, 'Reject' is a track that is sure to become a hot favourite amongst the Trance masses.
With a breakdown that stays true to Trance roots and a euphoric drop that takes you on a beautiful melodic journey, Breame has created an inexorable debut on the label of Daniel Kandi.

Second up is Soundprank who has added his signature sound of grooving, crowd pleasing electronic melodies. A high octane remix from this Ontario native, Soundprank has produced a worthy re-work.

Last but not least, Genix steps up and delivers another impressive rendition of 'Reject'. Following his previous Always Alive Original, 'Sunstruck' Genix manages to inject energy into every facet of his remix making for a mainstage must have.

With no less than 3 mixes to choose from, 'Reject' is an exceptional label debut from Breame. Early support from Above & Beyond on ABGT!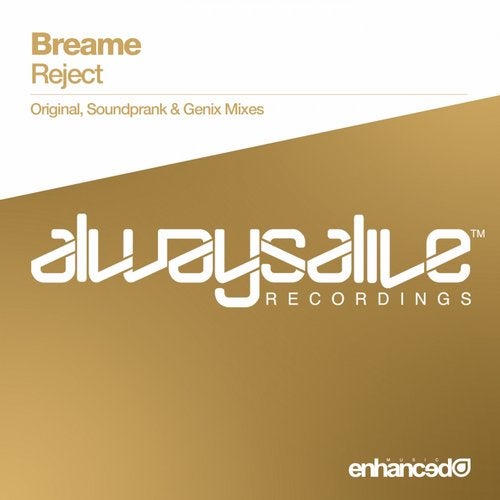 Release
Reject