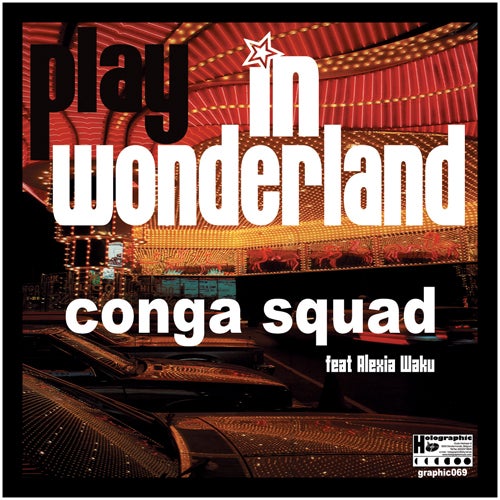 Release Date

2009-05-08

Label

Holographic

Catalog

GRAPHIC069
"Conga Squad feat. Alexia Wakku.
Play in Wonderland is a joint venture between Olivier Abbeloos and Michalis Tarlizos. Vocals by funky diva Alexia Wakku. The original vocal club mix is a percussive funky house groover with vibes, piano, vibraphones, guitar, perfect for the groovier sets. There are alo two great remixes, one by Bryan Jones and Aaron Perez, straight from Chicago city, they bring you a mixture of funked-up beats and jazzy textures. And the remix of C-Mos who transforms the track into a pumpy rave recycled experience. A package that will color your moods.

Olivier Abbeloos is known as the driven force of the two rave classics T99 - Anasthasia and Quadrophonia which charted worldwide, and known as the head honcho of Holographic / Epos where he produces several projects under the name C-MOS, Conga Squad, Cloud 9, Nu-matic, Bio-nic, Dynetic, Warp Factor One, Souldraft ..

The C-Mos Rave-tastic mix is mastered by Alan ward at Electriccity.
Recorded at Epos.
P&© Holographic2009
For bookings, licensing or other information contact holographic@skynet.be.
http://www.holographicmusic.com
http://www.myspace.com/abbeloosolivier




"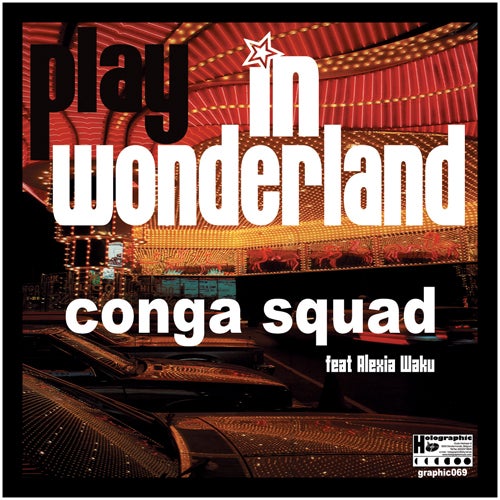 Release
Play In Wonderland
Release Date

2009-05-08

Label

Holographic

Catalog

GRAPHIC069