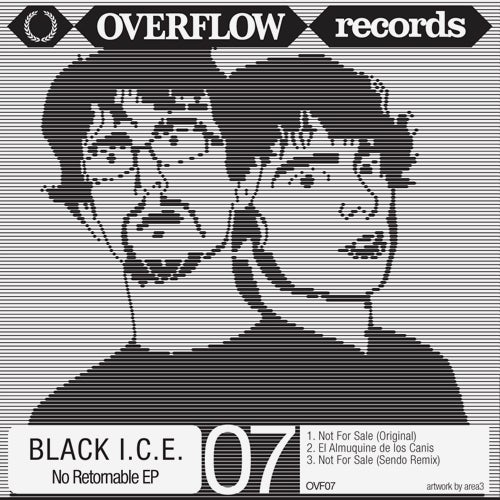 "Overflow Records continues trying to establish the label -step by step- as one of the most interesting ones, offering a wide and broad stylistic palette.

OVF 07 "No retornable EP", done by Black I.C.E. (Black Intrusion Countermeasure Electronics), a duo coming from Barcelona, making music since 2004 are the next ones in charge.
Their single debut was out on 2008 through the label Soundfate, titled "Black I.C.E. EP" and with some great response by well known artists of the underground stage and since then they have received the support of artists like Phuture 303, UR's Cornelius Harris, Submerge, Glenn Wilson, Angel Molina, Funk d'Void or Tim Xavier.
They also are the heads of Omicron Records, a very promising platform established in Barcelona.

"Not for sale" y "El almuquine de los canis" will be the tracklist on this OVF07:

"Not for Sale" is a mixture of energies, soft and elegant but infected with the most furious techno rhythmics. Straight to your entrails or your heart, that's up to you.

"El almuquine de los Canis" is a freakin' retroelectro track from A to Z, dark and sinister just like hell is.
One of the first appearances of the finest and raw electro at Overflow Records.

And the cherry on the top is an atmospheric remix of Not For Sale done by Sendo, another moniker of Marc Ramirez (Better known as Dosem) where he develops deeper sounds, IDM, floating electronics and more.
He already collaborated with us at the Mojabragas Remix (as Stereo Virus), but in this one he takes the track slowly and directly to space, with an acidic bassline that drives track into this empire of senses.
No more words needed. "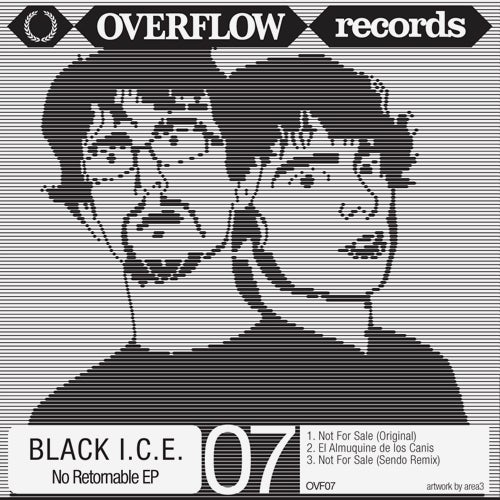 Release
No Retornable EP