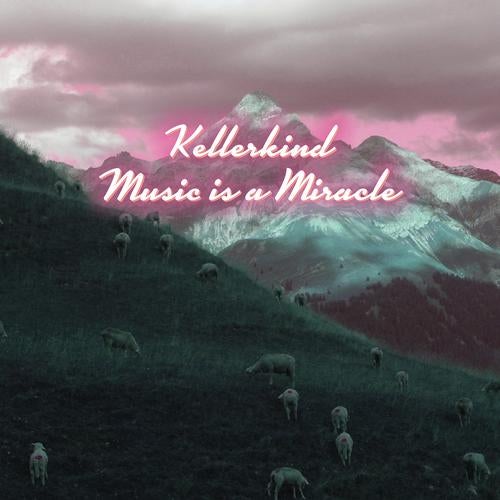 Exclusive
Over the past couple of years, Kellerkinds unique interpretation of house music has truly catapulted him out of the figurative basement and into the limelight. Whether it was the disco-infused cool of Backflash or the tribal rhythms found on his debut-album Basement Story, through hard work, rather than by miracle, Marco Biagini matured into a producer who is at the top of his game. With Music is a Miracle Kellerkind now delivers a sophomore album that offers itself as a diverse and surprising love letter to music, carrying his distinct handwriting.

On Your Love, Kellerkind organically eases us into the album as deep bongos float over casual guitar licks and drawn-out synth melodies. Gentle murmurs slowly form into a distant soul vocal while sunny saxophones create a relaxed and beautifully fragile vibe. Dont You Know It then tightens the screws. Here, cowbells and laser-synths scream trademark Kellerkind: sugary without being cheesy, laidback yet never losing sight of the groove. Its time to warm up the discotheque, dont you know!? Kellerkind does, as he proves on I Know and treats us to filtered disco breaks, colourful chords and a smooth vocal hook.

Things get a little tougher on the next tracks. While Give Me the Beat Back utilises a hip-house chant, dubbed out chords and hard-hitting snares to showcase a bouncy, UK-sounding bass-line, Projection loops Jake The Rappers instantly recognisable voice and a classic disco riff to create seven minutes of moreish fun. Music is a Miracle, the albums title-track, then reveals itself as a standout. Here, an extremely funky garage bass-line, Chicago strings and urgent trumpets surprise us as they drop after a Moodyman-esque monologue. Mantra-alert!

Taking a dreamier turn, Kellerkinds Feel It is wonky and mechanical as it builds into a melodic climax that leaves you lost on the dance-floor, suspended in time. A beautiful moment and possible highlight in any DJ set. On Its Like That a dusty dub-house groove then flows through clonking percussion and a pitched down vocal until classicistic chords eventually wash over the arrangement. Drawing us in even deeper, Take This Higher combines a bittersweet piano, romantic string melodies and an elegantly repeated vocal hook, toughened up by a low-slung house bass.

Kellerkind reveals a completely new facet on the electronic ballad Monologue, which features Laura Wiesmanns soulful vox. This is tasteful pop that bedazzles due to its reduced nature, honest vulnerability and musical softness. Lastly, the field recordings of an airplane security brief form the base for heavy piano notes, a distant beat and knackered strings on the nostalgic yet hopeful outro Itchy Feet. The title couldnt be more fitting: Kellerkind doesnt like to stand still, something he certainly proves with Music is a Miracle!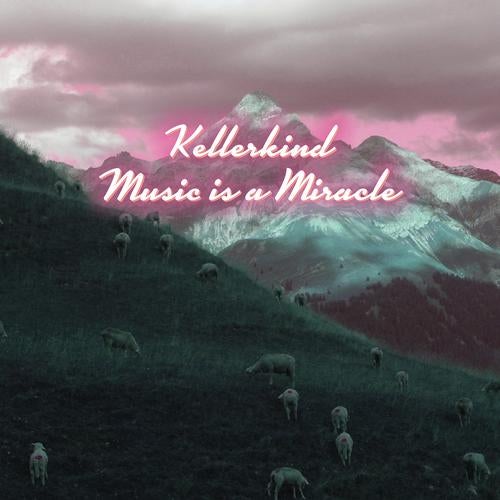 Exclusive
Release
Music Is A Miracle