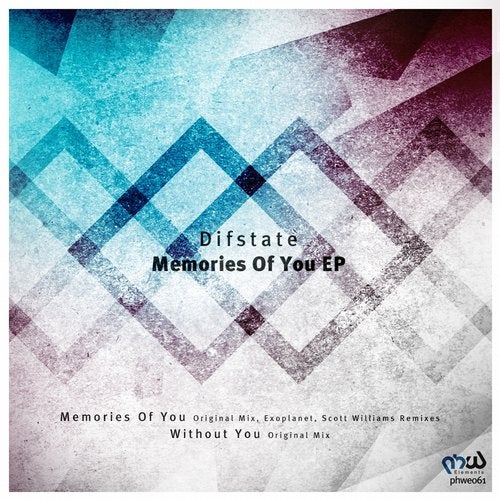 oday we unleash something that we been wanting to showcase to you all for a spell now, as we feel truly happy to bring on some more fresh blood on our PHW Elements bay. This week we welcome a rising Dutch producer that we have been trying to get on to the label since a while back, and we are truly happy to showcase the alias of Difstate to you all if you are not familiar with his alias yet.

This time he delivers 2 different original, with the title track "Memories Of You" being first out. This melody driven progressive production has a great blend between deep and melodic elements to give it that hypnotic and "funky" feel. Crisp percussion and gives it a lovely texture. This is definitely a producer that we will see loads more of in the future on our imprint, and this we feel is just a small showcase of what he is capable of.

First out on rework for this track is Difstate's fellow countryman, label favorite Exoplanet who once more returns to PHW Elements. It's a true joy to see Oscar taking charge of this fine original, and build it in his own way. Giving Exoplanet free hands on his remixes is something that we will try and continue to do on the label. Here he gives it a phenomenal tweak, with a great fusion between electronica and progressive. As always from Exoplanet, you will get his trademark old school acid psy vibes. He definitely delivers some crisp sound design, and showcase he is one of the best in the business. Sit back, relax and just be blown away with this masterpiece.

Next up is another entry by one of our best buddies on the scene, the always shining Scott Williams who once more takes his spot on PHW Elements. He's never disappointed us with his music, and he once more delivers what is to be his A-game with this superb deep and melancholy re-take. With deep and warm textures, including the original melodic idea and then his added on grooves, he definitely makes another one that will blow your socks off, rocking to this beauty. it's always a pleasure having one of the great ones on to the label.


Like that would be enough, hell no. on the flip-side, you see a 2nd original coming from Difstate, this one baptized as "Without You". Here he delivers another beautiful tune, filled with melodic structures and strong arrangements. Check that well driven bass line out, we are certain this is another creative production that will go warm in your sets.

We are truly happy to see them all joining forces with us, it won't take to long until they all are back again for you through us, but for now, we truly hope this release will entertain you!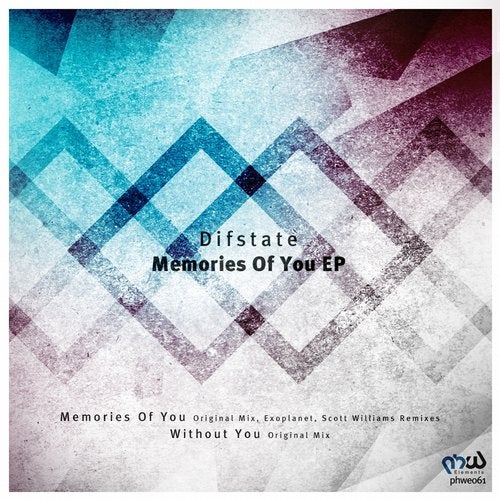 Release
Memories of You