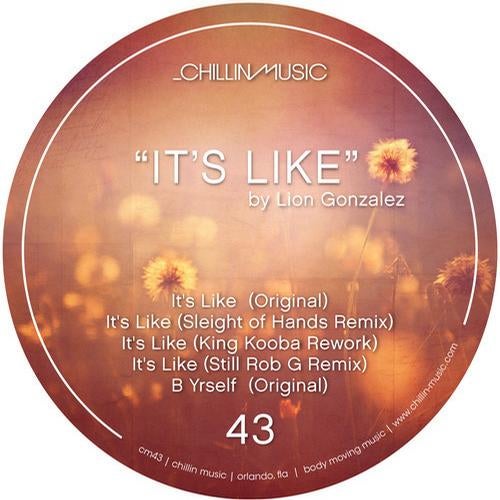 Lion Gonzalez gets after it with his Chillin Music debut EP "It's Like." On the title track, Gonzalez beats it raw with a cavernous bassline over unrelenting percussion. Lion's second offering on the EP, "B Yourself" lays down a beautiful broken beat groove laced with uplifting chords, creating a lush soundtrack for those late night, early morning rendezvous. Pounding it in and sexing it up on Chillin's 43rd release - it's like... perfection.

A mysterious alias of two electronic music producers known as Sleight of Hands offer a cleverly executed remix that goes in smooth and then cocks back into a serious garage beast. With just the right dose of funk, grime and swagger - It's Like dancefloor time.

King Kooba, AKA Charlie Tate AKA Colossus takes us back to the 90's with a funky, well-lubed 2-step garage jam ideal for day parties and the soulful heads. Everyday we're shufflin'

Anchoring it in, Chillin's resident maestro Still Rob G, breaks in the old school with new school grit for a true school experience. Calling all breakers, all circle dancers, all true school heads, Rob G is still on crush mode, G's up, hoes down.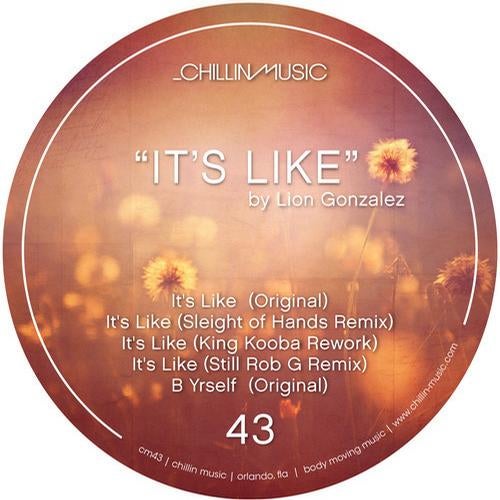 Release
It's Like