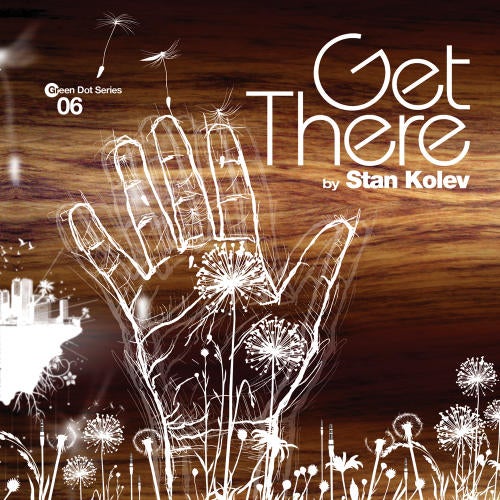 2009 has so far seen an impressive collection of Ready Mix Records releases. This time around, the movers and shakers at Ready Mix put together another shiny remix package, just in time for the summer.
"Get There" first appeared on Stan Kolev's unmistakable "Emotional Content" Album and deserves much recognition and praise. It's been reworked three times, now all yours, bubbling with beat and bursting with energy. This hot new drop is exactly what you'd expect to hear whilst walking along a warm, breezy ocean strip, or whilst dancing the night away on a beautiful, sandy beach.
A jacking, rolling analogue bassline is the track's focal point. A heartfelt melody arpeggiates above it. Brief cuts of vocal add a warm, human element to the track. Various harmonies, including a delicate synth arrangement, akin to a luminescent firefly at night, outline a captivating universe. Swooshing synth chords mesh impeccably into one another. The second equinox is about to be revealed: the swirling, gyrating firefly returns, reaffirming itself, fragile yet, bold. The entire production comes together and has now elevated the listener to aural and spiritual bliss.
Daniel Kyo from Spain supplied us with the first remix. Although loyal to his deep-tech sound, this variation has an undeniable progressive approach to it. Various cavernous pads set the tone from the get-go. Its full-bodied, linear bassline is the track's driving force. A glockenspiel plays the role of the conductor somewhere in the background. It slowly unwinds and unleashes an infectious groove and immersing climatic effect. This is the kind of jam that gets better with every listen.
K-Bana is 26 year old DJ and producer Chris Tomsett from the UK, as well as the latest addition to the Ready Mix family. K-Bana came onto the scene in 2005 with a remix of D.U.S.K's "Picture Me Falling" on Duffnote, which was used as part of Playstation 2. He's also achieved a number 4 in the DJ Mag hype chart. Having worked on some key projects, such as Orlando Vaughan's "Better Than Never" which was licensed to JVC in Japan and Hed Kandi US and K-Bana's own K-Life EP's released on Guess Records UK, 2008 was the year that K-Bana branched out from Parent label Guess Records. His goal: push the K-Bana sound all around the globe. Along the way, he's gained the support of Tom Morgan, Nick Fanciulli, Sebastian Davidson, Stan Kolev and Rasmus Faber, to name a few.
K-Bana's remix starts off with a prominent kick and a persistent synthline. Tambourine laced and bass laden, this percussive delight seems to have taken a journey to some exotic island and back. The entirely reworked musical arrangement makes the vocal stand out. This reincarnation has been carved with fresh, new elements, as well as fragments from the original version, elegantly switched around, providing the track with added sonic syncopation and groove. Laidback, warm and soothing.
A slightly tougher remix comes to us from The Quasar. This freshly sequenced production pulsates and reverberates. Its glitchy, static- filled overture makes it instantly distinctive. Engulfing microwaves of sound flop and oscillate like laser beams. Its mainroom bassline and tactically treated vocal are swept back and forth. Bleeping chords, padded basslines and sweeping drums create a unique and hypnotic world. Jam-packed with distinctive sound effects, the Quasar delivers a remix filled with texture, magic and emotion.
Reworked for both your listening enjoyment and your dancing pleasure, what truly stands out in this brilliant package is the variety in musical theories and distinct nature of each remix. The original was already howling. The complementary remixes will have you transfixed.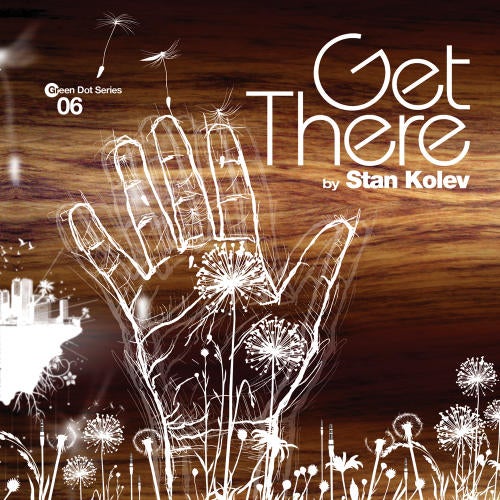 Release
Get There