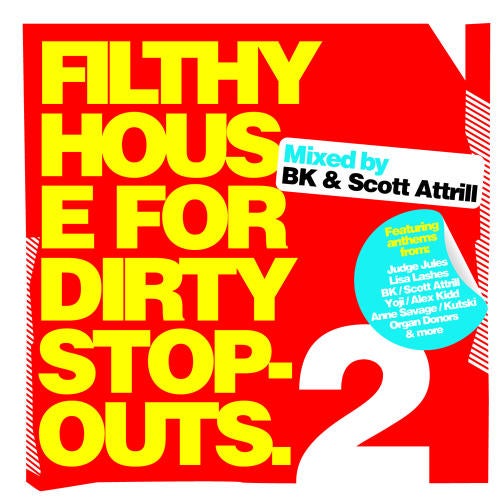 As 2009 begins, Riot! Unleash 'Filthy House For Dirty Stopouts 2' - the second instalment of Riots' first ever compilation. Dropping three years after the first instalment, fans worldwide have been crying out for part two! Riot! are also doing a launch party at the very last Riot! At 'The End' nightclub in London on January 18th, this will be the absolute final Sunday party before the club closes down for good.

2008 saw Riot! & Traffic Recordings join forces and have a hugely successful year establishing their position's as the worlds leading Hard Trance/Tech Dance labels. 'FHFDS' was the first ever CD release for Riot! and a big success around the globe and the second promises to be even bigger & better.

Filthy House For Dirty Stopouts 2 features all the big dons, Judge Jules to Yoji to Alex Kidd, you name it... spread out over two CDs, each CD mixed by Riot's resident's BK & Scott Attrill, two of the biggest, most popular DJ's in the scene.

Showcasing some Riot classics such as Jules & BK's massive anthem 'Sickness' and Scott Attrill's remix of Future Disciple's '28 Tracks Later', Riot! Have upped the ante and thrown in ten unreleased brand spanking new gems.

In 2008 Scott Attrill had his debut artist album on Riot! 'Bass Junkie' & BK presented 'The Nu Wave' album, both achieved global recognition across the board & sold well.

'Filthy House For Dirty Stopouts 2' is a concept album that showcases the very best tracks from Riot! & Traffic. Past, present & future releases are all included.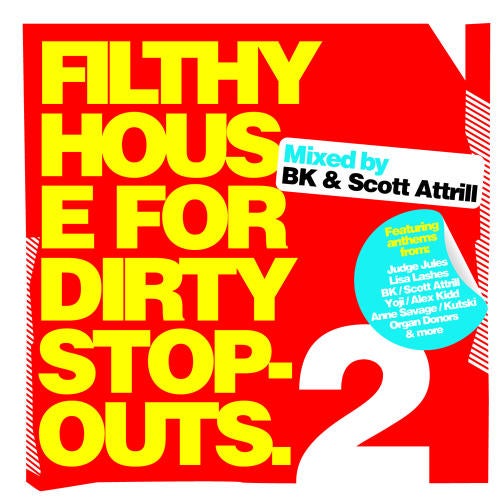 Release
Filthy House For Dirty Stopouts 2 (Part 1) (Continuous DJ Mix)