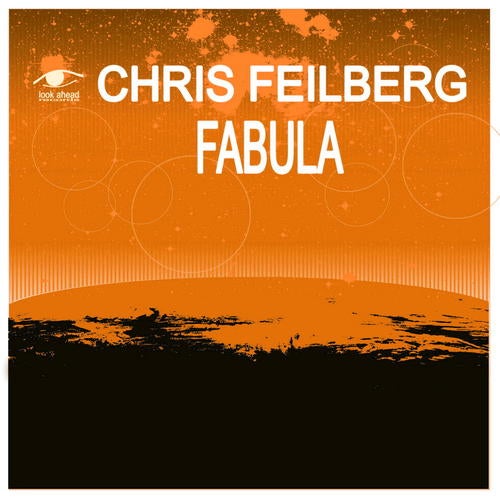 Look Ahead Records presents an Italian artist Chris Feilberg, who is known to create only grooved techno music. His sonority can be described as deep sounds with minimal influences and dark trance melodies. Chris's personality is hard to define as he is a robot, but his music is the key to enter in a dimension composed by a perfect sequence of rhythms, drums and atmospheres. The composer and producer is Fabio Batti also known as Ray Costa - a founder of Royal Tek Records. Besides Fabio's productions, the material contains a remix by the project In Deep We Trust.

Written & produced by Fabio Batti - Look Ahead Records 2009, lookahead@loco-records.com
Remix & additional production by Ray Costa and Martin Harmony /www.indeeprecords.com/


Some reactions for the release:


Chris Sterio /Source of Gravity/Gravitation/PH.com/Pangea/Proton Radio/Richmond Records/: We head to Poland for the latest progressive release, with Italian Chris Feilberg as the artist featured. His single "Fabula" is the 5th on this fledgling Pole imprint. We've reviewed releases from labels out of Georgia, Latvia, Iceland, Mexico, and now Poland this week, definitely encouraging for the global progressive house scene!
The Fabula Ray Costa remix is a bleepy progressive tune with plenty of energy. Similar in some ways to Energy 52's "Cafe Del Mar," this tune definitely will work well on dancefloors.
Part 2 is the In Deep We Trust Remix, a track that's a little more chilled than Costa's. Some cool strings and chords give the tune a really nice atmosphere. There is also a solid bassline on display, with some cool key changes helping give the track variation.
Wrapping up the release is the Fabula original mix. A neat analogue bassline gives the track depth, and there are some neat bleepy arpeggio patterns to add flavour.
My first review of a Look Ahead Records release, and this is a solid start. Hopefully the label can help develop a healthy roster of Polish progressive artists.

Darin Epsilon /Perfecto, Lost Angeles, DI.fm, Proton, Curvve, Groovecollection, Inkfish, System Recordings, Balance/: Look Ahead is fast becoming one of my favorite labels. Always some really top quality stuff in each of their packages. This time I'm really into all 3 cuts, especially the In Deep We Trust Remix. I think the Ray Costa mix is going to get the most plays from most people because of its driving energetic feel

Dirty [M] (USA) /Solvent Entertainment, www.thebeat713.com/: In Deep We Trust hit this with a hard right hook, solid production wotk

Kev Obrien /USA, Stranjj Recordings | ProgressiveHouse.com | Proton Radio |

Danceradio.gr/: It's decent all the way around, but not really standing out too much from everything else out at the moment

Coonal (India): Awesome!!!! Awesome!!!

Nikko.Z (Greece): nice pack! all mixes its nice!!

JuGa (Argentina): Beautiful trance melodies

Airillusions (Denmark) /Navigation World, Bellarine, Sense.fm/: The remix from In Deep We Trust is really great, love the melodies!

Aaron Lee (USA) /Giant Squid Recordings/Ultramusique/Nightshade Records/Twenty40
Nightlife/Pure.FM/: Ray Costa delivers a perfect balance of progressive and tech. Will support!

Chris Drifter (Hungary) /SoundTribe Rekords, Plastic Fantastic, Existence, Pure.Fm,

Danceradio.Gr/: Original and Ray Costa Remix for me

s007ii - subRoutine (Canada) /ProgressiveHouse.com / RK2 Podcast / Underground Radio /

1mixRadio/: Doesn't specifically jump out from the current batch but works fine and has its moments.

Samsara (USA) /Global Frequencies / KGB - Sullivan Room/: Love th In Deep we Trust mix.. quality tunes!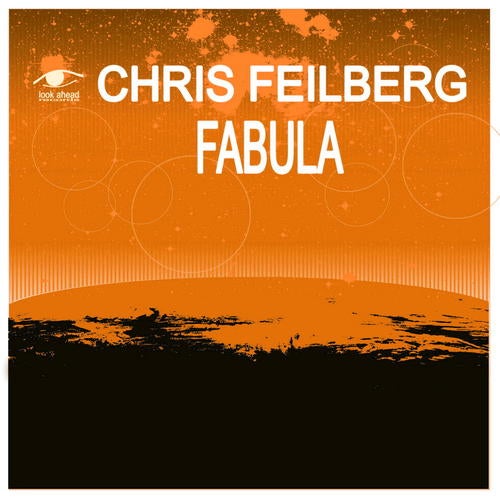 Release
Fabula