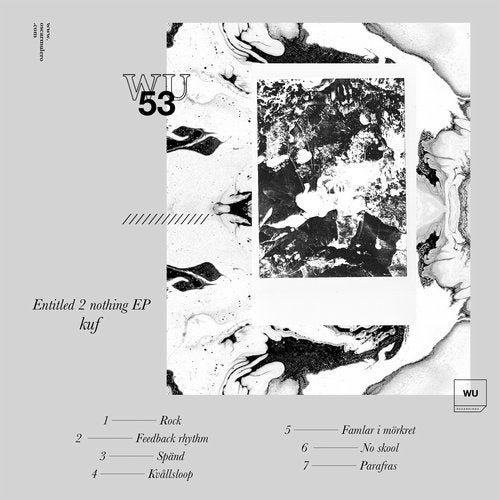 Kuf debuts in our platform and we are more than glad to share his incredible skills in this Ep / Mini Album, four cuts on wax and seven on zeroes and ones.

Rock exactly honours the name, rocking the place with fast BMP, carefully distorted sequences and sharp rhythms in a relentless arrangement.

Feedback Rhythm runs fast as well, with a cleaner approach in the drums, alien and tribal at the same time. The synth lines are dynamic and dirty, appearing randomly until take over the main part, cyber funk at its best.

Spand metalizes the feel, with hard industrial reverberated hit over a continuous sequence, no mercy in this one. Hard Hitting beats

Kva?llsloop, turns the balance with subterranean beats, alien sinoidal arpeggios and subtle hats, a perfect epilogue for the physical version.

On the digital offer, three more tracks, Famlar i mo?rkret comes first, slowing down the pulse, deepening the approach and going classy and attemporal. A modern vision in Detroit's traditional sound.

No skool brings the bleep to the floor, spiced with old school 909/808 beats.

Parafras closes this extended work, in one of the most original percussive exercises released to date, an absolute floor destroyer for those who know.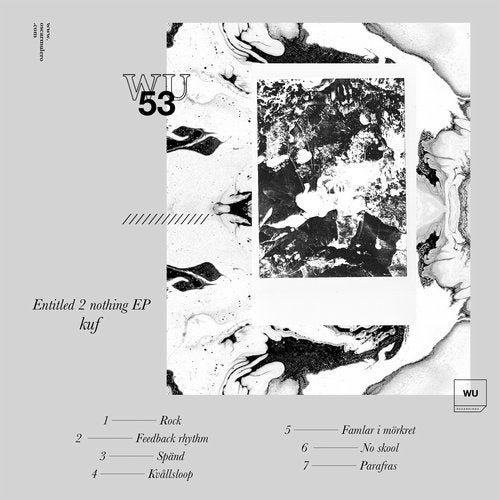 Release
Entitled 2 Nothing EP