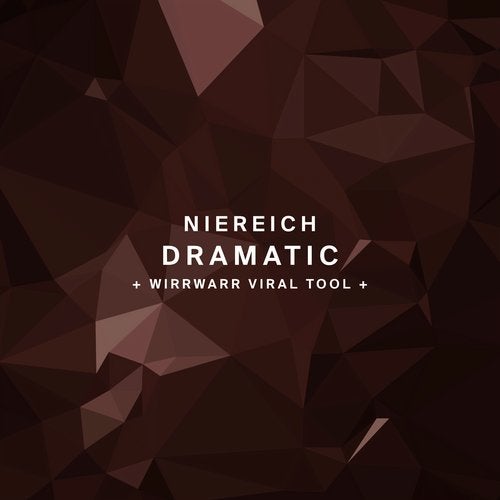 Release Date

2016-03-07

Label

Organism

Catalog

ORGA96
As they hurtle towards an incredible 100th release, Swiss label !Organism calls upon the Austrian artist Niereich for a brace of standout techno tracks that come with a fine remix from Wirrwarr.

Niereich is a truly multi-purpose producer who excels at many different styles. He is not only a fine studio talent but also an acclaimed Dj and live specialist who can speak through his machines. He has played all over the world, in big clubs and on huge festival stages and also releases on labels like 100%% Pure, Micro.fon and Kombination Research.

The compelling title track is a white knuckle techno ride with paranoid melodies, frenzied drums and thunderous claps that is sure to really whip the dance floor into a frenzy. It is big and bold and full of otherworldly sprits and futuristic ideals as well as irresistibly tough drum kicks.

On the remix is Milan based Wirrwarr, aka Andrea Casiraghi and Gabriele Frigerio, a talented pair of techno lovers with a great list of credits to their name on labels like 030 and Black Reel.Their mix of Dramatic reworks it as a bleep laden, Jeff Mills style minimalistic cut that is heady and hypnotic, smooth and seductive.

The other essential original is Ruvik', which is a deeper, more cerebral affair with rubbery drums and sparse dustpan landscapes stretching out in all directions around the groove. As it burrows deeper, distant percussive lines grow louder in the mix and help carry you deep into the night.

Once again Organism show that techno is the most powerful dance force, and that they are the best in the game at unearthing its finest proponents.