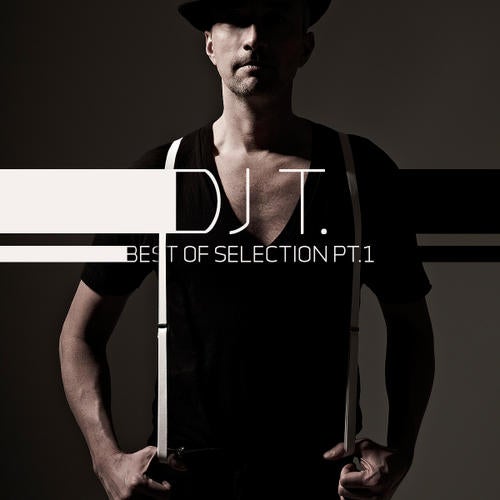 Thomas Koch aka DJ T. has been an integral part of music and club culture for more than 20 years. By the end of the 1990s DJ T.s career was already worthy of envy for its achievements, and admiration for its broad scope. Thomas Koch, an avid music collector as a youth, had parlayed his passion for disco and electro funk, acid house, EBM and techno, into a multi-faceted adult career as a DJ, club owner, publisher and journalist. Yet even with residencies for seminal Frankfurt clubs like Music Hall, after founding and editing what remains one of electronic musics most important publications, Groove Magazine, and years on from establishing iconic club institution Monza, DJ T. was only just beginning.

In 2002 DJ T., along with his friends - DJ and production team Patrick Bodmer and Philipp Jung (M.A.N.D.Y.), and producers and studio owners Walter Merziger and Arno Kammermeier (Booka Shade) started their own label, Get Physical Music. Celebrating its 8th year in 2010, Get Physical is a cornerstone of the international electronic music community, and DJ T. is indelibly linked to its story; both behind the scenes and as an artist in his own right. The Best of DJ T. Selection - Part 1 is a retrospective of the latter, and the first collection of some of these defining moments, taking in the classics, highlights, undiscovered b-sides and sound developments of DJ T.s accomplished career.

It all started with Starlit in 2002, DJ T.s Get Physical production debut and the labels third ever release. The brilliant A-side Starlit sampled the classic Italo tune Hypnotic Tango by My Mine, for an ingenious and thoroughly modern take on electro disco. That defining sound carried him into 2004, where after parting ways with Monza, he released the Time Out EP which featured a jacking Acid Dub re-rinse of the title track, replete with squelchy lines of warped modulation. 2005 proved a watershed year for Koch: he relocated from Frankfurt to Berlin, where he has lived and worked ever since, and released his debut album Boogie Playground. An impassioned full-length that explored the full scope of house music, Boogie Playground drew on DJ T.s beloved disco, funk and electro influences, plus the sounds of Chicago, Detroit, and acid house that formed the basis of his formative musical experiences as a DJ. This defining album is represented here by two of its standout tracks: Rising, the albums lead single, and an epic 10-minute odyssey that reimagines classic 4/4 styles through an electro-tech point of view, and its follow up Funk On You, a dancefloor burner with a twist, combining robo-vocals with deep electro funk signatures.

DJ T. hit the ground running in 2006, with his lauded Body Language Vol. 2 mix, and showcased a new, darker point of view in his production style. The B-side of Ambush, Stalker, was all about the low end as layers of ominous, undulating sub bass throb away under percolating rhythms.
That same year DJ T. joined forces with Booka Shade for a follow-up of sorts to the Booka Shade and M.A.N.D.Y. smash Body Language from the previous year. The Played Runner EP provided another
summertime hit for Get Physical, with the title track striking a chord through its understated late night tones, and sweeping, soaring strings.

2007 saw DJ T. reconnecting with his roots, proudly at the helm of the Monza Clubs 2nd Ibiza Compilation, and he continued to put his own stamp on the year with the 12" Lucky Bastard. The original title track was remarkable for its cut-up vocals, glitchy percussion and deep discordant chords, and its Disaster Dub was an altogether deeper affair welded together by a soaring bassline and a clapping, stepping rhythm. The momentum continued with The Dawn Remix EP, whose Jam Pot revealed an artist with an instinct for incorporating intricate melodic progression within deep and highly effective club tracks.

After The Dawn, DJ T. released sought-after EPs for Steve Bugs Poker Flat imprint and for Get Physicals own sublabel Kindisch, before entering an intense period of creativity, experimentation and collaboration for his album follow-up to Boogie Playground. This resulted in the sleek, percussive funk of 2008s Outbreak, and then in The Inner Jukebox, the sophomore album that demonstrated DJ T.s gift for reinterpreting classic house music through a European sensibility, as per the minimalistic nod to anthemic, chord-led house on Mr. Piano Hands.

Alongside his achievements outside of the studio, DJ T. has consistently sought to create dance music with an authentic groove at its heart. The Best Of Part 1 is a testament to his gift for that groove, and to his influence as one of the most beloved and respected figures in electronic music today.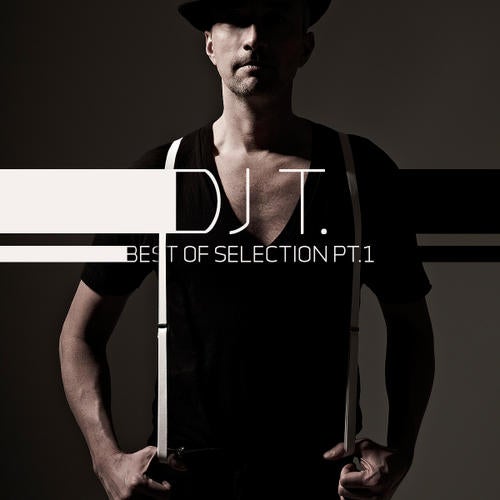 Release
DJ T. - Best Of Selection Part 1