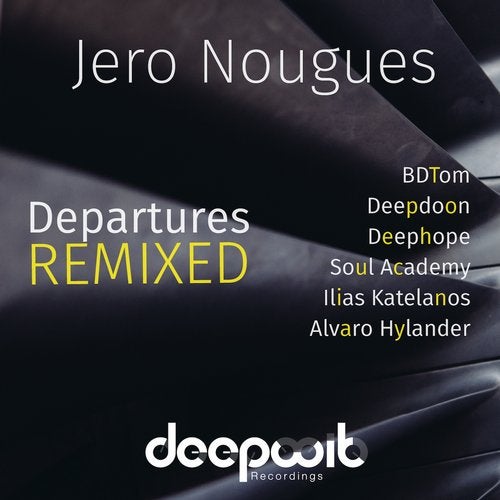 What better way to kick us into Spring than with a a whole new spin on one of our most popular releases from last year, Jero Nougues album "Departures"?

This time around we offer up 6 remixes, each of one of the Original tracks off the lounge suited and deep house album from Jero. Starting off we have Deephope, who remixes "Fall Deep", Alvaro Hylander remixing "Shadow Chaser", BDTom behind the remix of "Dreamcatcher", with "No Going Back" being remixed by Illias Katelanos, Deepdoon remixing "Sleepless Nights" and Soul Academy covering "Not Another Love Song". All of these remixes steer straight into the realms of Deep, which is not surprising with the producers involved in this project.

We are also including a continuous mix version of the Original album from the wonderful DiCosta, to serve as a reminder were these tracks all got their start. The mix is available when you buy the entire release, so make sure to get on that.

A big thanks to everyone involved in this project, from the Original artist Jero Nougues, the remixes who took the time to craft some beautiful tracks for the remix release, and of course all of the DJ's and music lovers who have bought our music and make it possible for us to keep sharing the good work.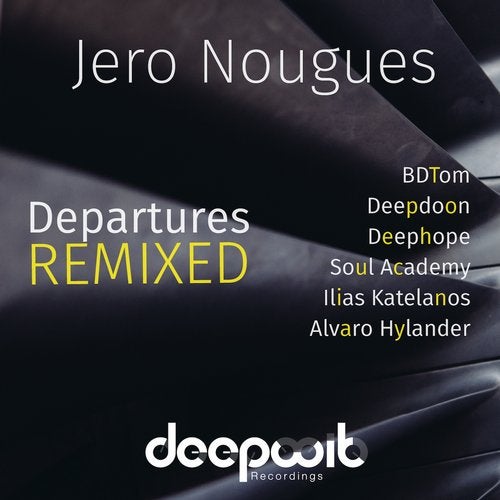 Release
Departures Remixed