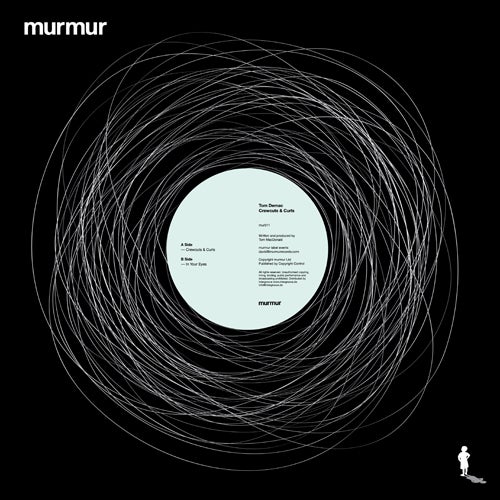 Release Date

2009-10-07

Label

murmur

Catalog

MUR011
'Crewcuts & Curls' is the greatest collection of prime productions yet from Wales' hottest new export, Tom Demac.

Vibrant and dynamic, 'Crewcuts & Curls' engages the listener in the moment. Drawing you in with its taunting vocal, Demac creates a youthful sound that is masterfully produced, the product of a gifted musical mind.

If the title track is the mind then 'In Your Eyes' is the heart as Demac's dextrous use of vocal snippets and lo-fi sounds transcend into a dreamy space and cause chemical reactions to pulsate through the body. This is a sonic-infused culmination of energy that produces and traps memories through its lifetime, already tearing up mayhem on many shores.

'Sweet Humming' is the haunting close, gradually filling the speakers with deep and prolific doses of swinging Chicago-inspired house to create a whirling and effervescent creature.

This is the third and most striking package that Tom Demac has produced for murmur. His abilities continue to grow as his style becomes more authentic, marking out a prosperous new career path for this Welsh native.

murmur was founded in 2008 by London creative mind, Geddes, and continues to release music that inspires and represents its immediate environment.