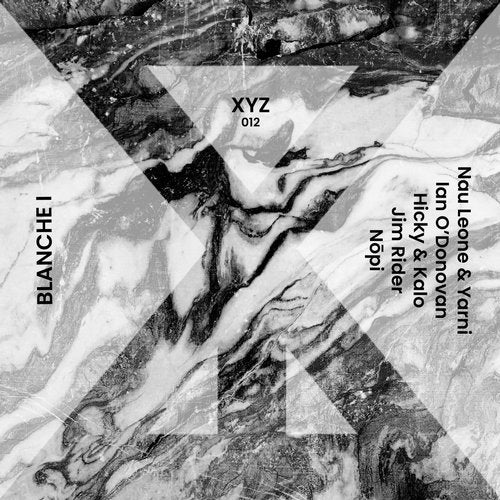 Label XYZ's first compilation comes in the form of Blanche - an annual series focused on collecting unique, innovative, and burgeoning artists, and shining a refreshed light on their art in the early days of the new year. From groovy to melodic, percussive to ethereal, Blanche represents the beginning of our explorations into 2020's musical landscape. With newcomers and label favorites alike, the seven track release continues to harvest XYZ's creative direction as an artist-first label, purveying talented producers with an insightful story to tell.

Leading the compilation is Nopi, for whom 2020 will surely be a career defining year. With releases on Kindisch, Dream Culture, Seven Villas, and a gem of an XYZ debut in the form of the November single Little Tree, the Ukranian is at the forefront of deep and melodic sounds.

For Blanche, we are thrilled to present two of his best productions thus far. Taking pole position for the release is Mayaya - a floating groover, stuffed with thick percussion and Nopi's signature warm basslines from start to finish. It's the perfect representation of Nopi's ability to craft soundscapes that innately feel like home. Cosmic Madness, his second track on the compilation, closes out the project in proper chilled out manner. Calming tones and soft vocals rest on top of a light kick, creating a track for the quieter moments in winter.

We are thrilled to present an XYZ debutant, and a producer that is making an impressive musical resurgence. Jim Rider is a seasoned veteran of the industry, and a key figure in London throughout the years as both a producer and promoter. After an extended break from the studio, Jim has revived his artistic drive in incredible fashion. With a recent release on Lee Burridge's surging Tale and Tone, as well as upcoming work with Kindisch, Rider has the attention of the dance community's most influential tastemakers.

Belugdeh, Jim's first track on the release, is a house-laden kicker. A wicked afro-rhythm asserts foot moving energy, with a memorable vocal loop and synthy stabs culminating for an amazing debut for XYZ. Rider displays his knack for more melodic elements on Five Ways. A teasing intro gives way to a sturdy low end, with a fluttering electro melody placing the track in afterhours territory.

Ian O'Donovan is a man that needs to introduction to those familiar with XYZ. His recent Mistral EP was one of the label's favorite releases from 2019, and the Irishman is a pillar of the XYZ artist family. For Blanche, we present the typically unpredictable production from O'Donovan, Sun. Swirling synths seize attention, building a wicked tension before releasing into a comforting kick - yet another display of his diverse abilities in the studio.

Collaboration is at the forefront of XYZ's artistic vision, and Nau Leone's partnership with Yarni is a present representation of the magic that can happen in a shared studio. Yarni, based in Sheffield, leads a unique pursuit in music, dedicating all his profits to help fund research into Multiple Sclerosis, a disease affecting his mother. The Spaniard Nau Leone came together with Yarni with a shared focus on electronic music tethered by human elements. The collaboration comes in the form of La Selva, a track bursting with groove. A pronounced early build kicks listeners right into the vibe, carried by an enigmatic bassline. Melodic seasoning floats in and out, creating special dancefloor-driven moments.

Another duo epitomizes the Blanche project as only a Montreal-bred act could. Hicky and Kalo return to XYZ for the second time in just a few months. After their sultry Rayo de Luz was warmly applauded by the XYZ faithful, we are thrilled to have them back to start the new year. The duo has been developing their musical repore since age 14, and the seasoned friendship bears fruit with Amazone. A genius arrangement creates a juggle between driving peaks and ethereal valleys, with a rhythmic percussion providing balance throughout. Progressive kicks are at the forefront of the Hicky and Kalo sound, with top of the line quality coming through yet again.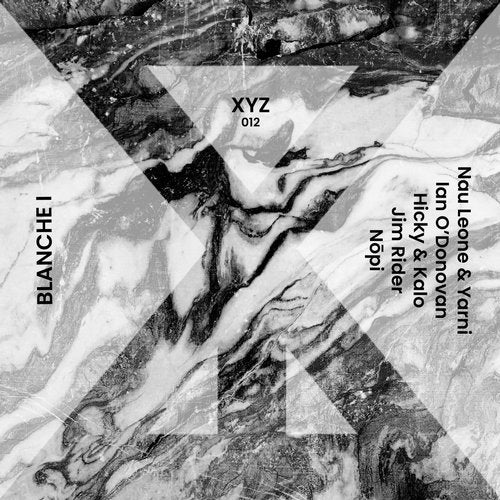 Release
Blanche I