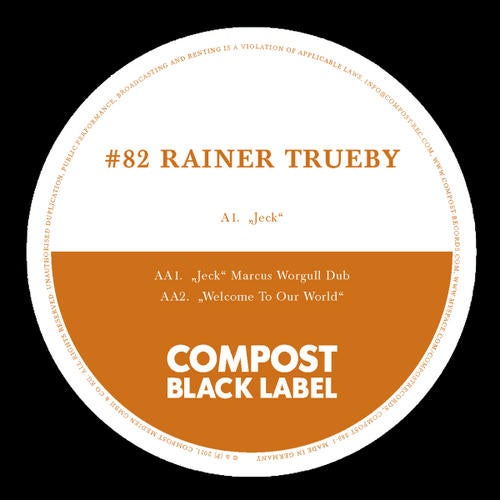 Release Date

2011-11-11

Label

Compost

Catalog

CPT3851
Rainer Truebys brand new 3 solo single! After releasing his smashing solo debut on Compost Black Label (Livin In The Music / Es Lo Que Pasa / Hirtenruf) and doing Schoko Bolla, an all-night jam session (and an amazing free download and gift for all fans out there) he is back again teaming up with Danilo Plessow (Motor City Drum Ensemble). Funny, both Motor City Drum Ensemble and Rainer Trueby (as Trueby Trio - together with Roland Appel and Christian Prommer) have compiled a DJ Kicks.

With its perfectly chosen post garage appeal Jeck sets you in the mood for doing nearly everything and honours the slower, more subtly grooves in a very significant way. Reminds a bit to the early Nineties Nu-Groove Sound from NYC. Especially when the bombastic kick combines with the more jazzy, laid back keys.
And when you realize that Trueby speaks (and sings) all of his vocals himself, you know that theres the whole package! The record contains a further track Welcome To Our World, which is as moody as hell! Sit back and relax! Last but not least the 12inch includes a kick-ass Marcus Worgulls remix.
Marcus Worgull is one of the top addresses for deep house releases on labels like Sonar Kollektiv, Dixon and Ame's Innervisions and remixes like Farside Records, Running Back, Lovemonk or DFA.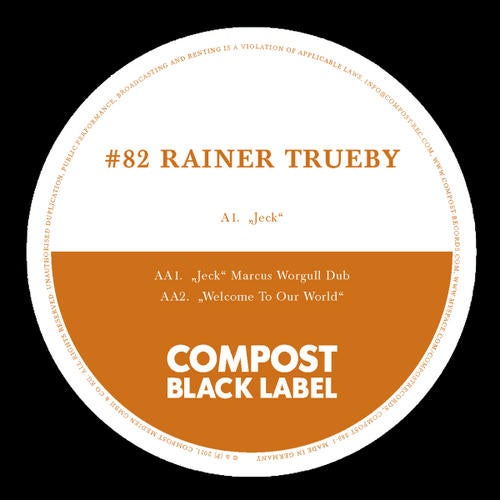 Release
Black Label 82
Release Date

2011-11-11

Label

Compost

Catalog

CPT3851