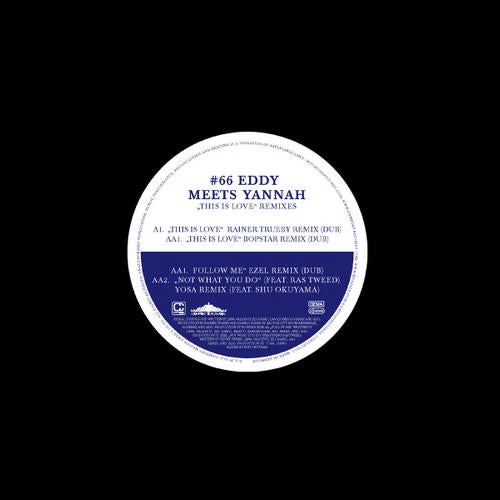 Release Date

2010-08-27

Label

Compost

Catalog

CPT3573
Eddy Meets Yannahs third album on Compost Fiction Jar was released in March 2010. The Croatian duo got lot of respect, heavy duty feedback, top reactions and full support by Gilles Peterson, Floating Points, Kevin Beadle, Patrick Forge, Lovemonk crew, Martyn, Kyoto Jazz Massive, as well as by some hot upcoming poshstep and dubstep dudes. Now its time for a top remix package, with contributions by Rainer Trueby, Ezel, YOSA, Bopstar and Zed Bias, who also made some beats and the mixdowns for the album.
We dont need to introduce Rainer Trueby, except maybe worth to mention that his remixes are also co-production with Danilo from Motor City Drum Ensemble. Guess you hear that.
Ezel is a young producer from the Dominican Republic, already created a voice for himself under the guidance of spiritual driven dance music. Ezel worked closely with the likes of Osunlade and Daz-I-Kue and with some really hot remixes under his belt.
Bopstar is also an underground good name, Elusive DJ, Restless Soul production member, former Soul Heaven artist, and undercover souljazz afficionado. making waves across continents lately spotted everywhere from Soweto to the Southport Weekender, restless in every way, recently quoted as saying : Bopstar was just the caterpillar, the butterfly is coming next.
You may know Japanese young promising talent YOSA from his recent Drumpoet Community release, well he has previously done nice 12inches for Resopal, Dirt Crew, Supplemental and Suara.
Last but not least the digital download bundle of this remix package containing 5 bonus tunes, dubs, vocal versions, plus a previously unreleased Zed Bias remix.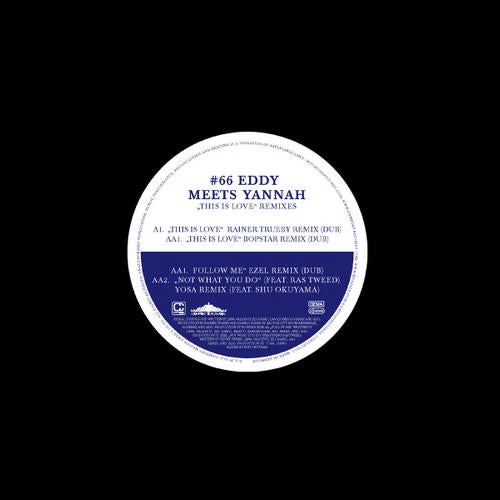 Release
Black Label 66