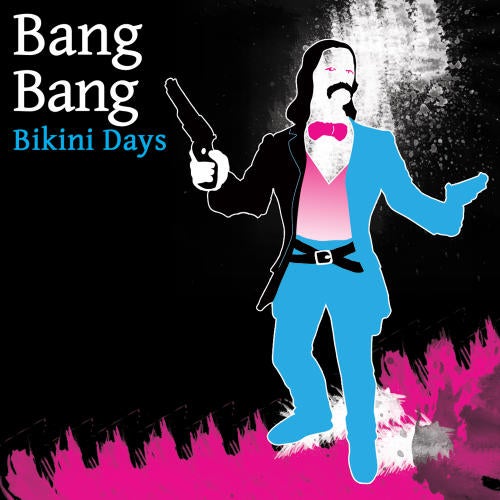 It may not quite be another dimension, but Cape Town, South Africa seems pretty far away to most of us. You might be thinking of safaris and zebras, but not often noted is South Africa's strong and growing deep house scene. It's no surprise that steady, danceable rhythms would be enthusiastically embraced in the African continent. Many exciting labels, DJs, and club nights have sprung up, forming a burgeoning movement.

An exciting part of this scene is Bang Bang, a self-described "live electronic outfit." Four members make up Bang Bang: Reuben John on vocals; Matt Prehn on decks, keys, and effects; Matthew Loots on the guitars; and Sterra Lucas on percussion. Their forte is writing and performing deep, disco house as well as forays into their own newly created genre "saloon funktronica". Says Prehn, "We did just make that up, but we're fans of a stripped but incessant groove and a dancefloor that sways naughtily more than it jacks."

Thus we're given "Bikini Days", the latest single from Bang Bang and their first effort for Eighth Dimension. The tune is a swinging, beach-side sea shanty defined by John's somewhat aloof vocal and Loots' ringing guitar. It ebbs and flows like Table Bay, telling a story through musical dynamics anchored by a bouncy four-on-the-floor. Club DJs are sure to be enticed by this version as well as the band's own Deep Dub, which eschews much of the vocal in favor of a more understated, yet rhythmic, interpretation.

Faced with the quality of the instrumental and vocal parts given, the remixers of "Bikini Days" each take the track into a unique and unexpected direction. Andrew Phelan & Origami, San Francisco's successful purveyors of Prismatic Tracks, aim straight for the dancefloor with a frenzied yet melodic remix showcasing their upfront, synthesized sound. Studio stalwart Q-Burns Abstract Message flips the song's verse to the chorus and underpins it with rolling bass and rhythm swells. Finally, Gavin Hardkiss, coming off of his acclaimed +++ album recorded as Hawke, offers a deep and innovative remix, bridging house and breakbeats inside a strongly musical version.

Bang Bang is indeed one to watch with future tours, an upcoming album project to be released in South Africa, and many planned singles. Eighth Dimension is excited to be a part of their trajectory. We hope you heartily enjoy "Bikini Days" and its remixes.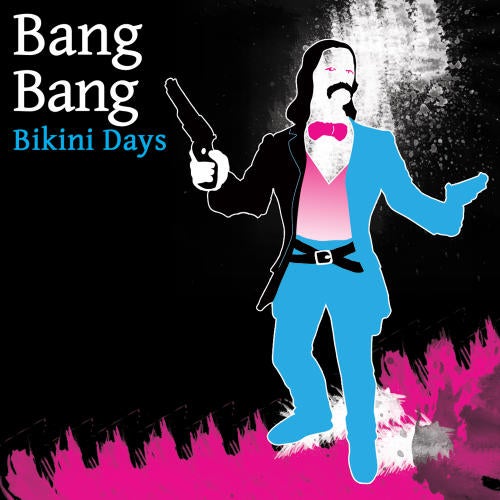 Release
Bikini Days