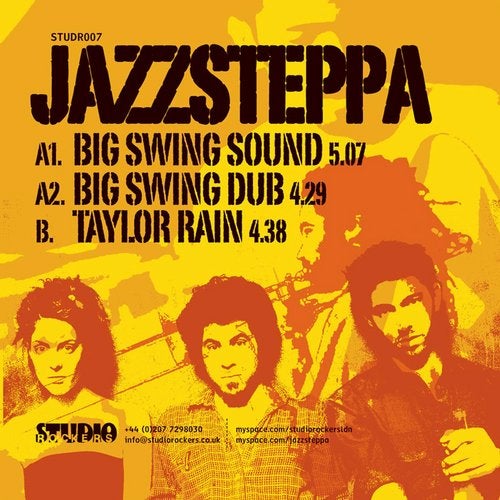 Describing JazZstePpa's sound is no easy task. Their organic blend of dub laden low end bass, horns, half step beats and soul powered vocals culminate into a fusion of contemporary music's finer points, mixed with a tradition of world music sounds and values. Their name speaks volumes.

March 2009 will see them release 'The Big Swing Sound/Taylor Rain' on the infamous Studio Rockers label, home of all things bass heavy and well produced. The 12" also comes complete with a club rattling bass dub mix, offering a more straight to the point dubstep sound.

JazZstePpa is a collaborative project that was born out of a Berlin based Jazz festival, comprising of a variety of producers, beat makers and musicians. The crews first release was on Hotflush (home to Benga, Scuba, Luke Envoy etc) and since then they have gone from strength to strength, progressing through sounds and styles, eventually arriving on Studio Rcokers with this, the eclectic, club friendly, speaker booming 'Big Swing Sound'!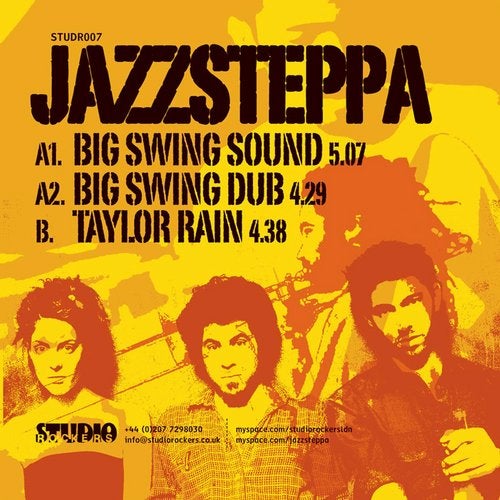 Release
Big Swing Sound