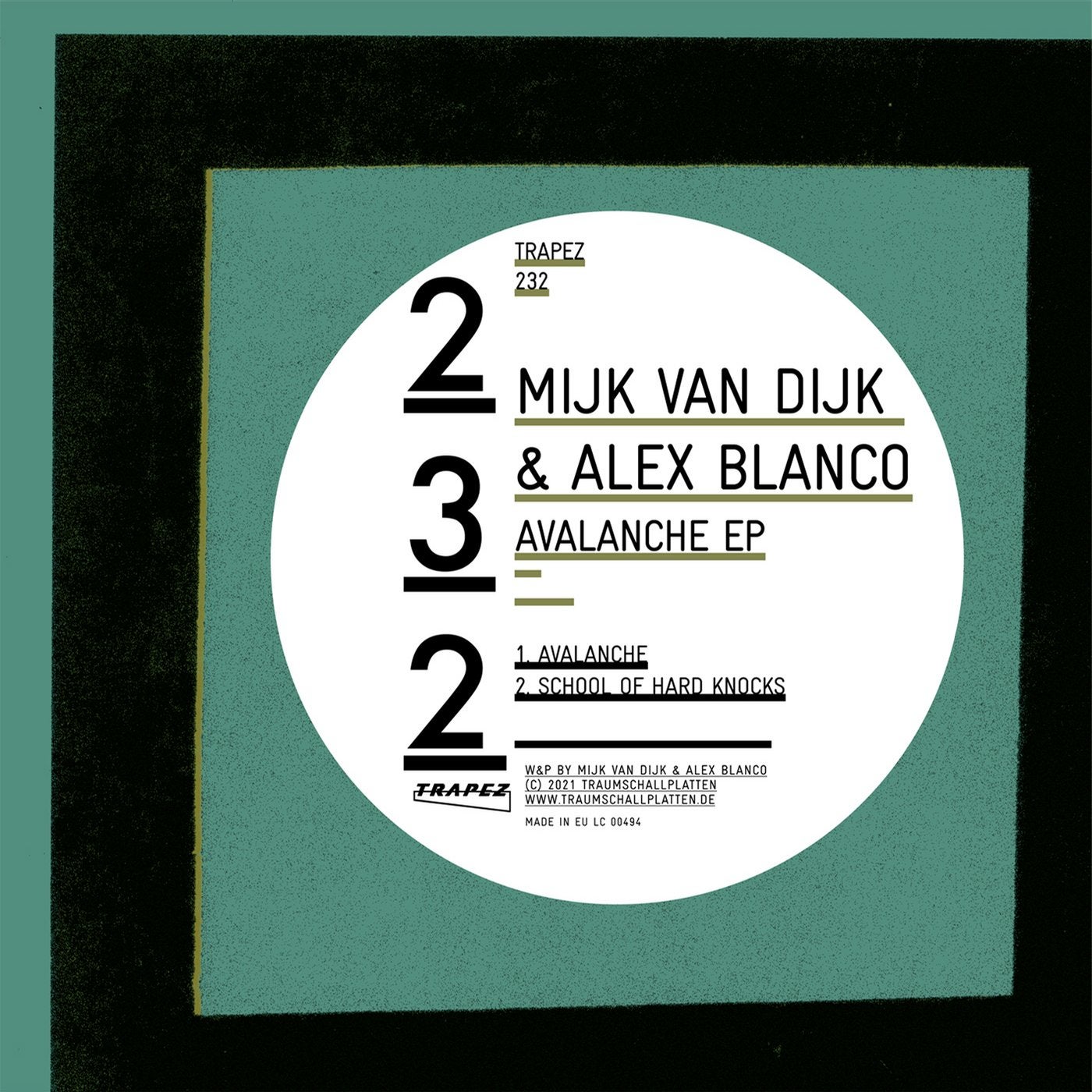 Release Date

2021-01-29

Label

Trapez

Catalog

TRAPEZ232
Mijk van Dijk returns to Trapez and has teamed up this time with English writer and producer Alex Blanco.
There is not much need to introduce Mijk here since he is a techno celebrity in his own right. To have him as a partner of crime is priceless.

Alex Blanco is a Liverpool-born producer who grew up in New York, spent many years in London, and recently moved to Berlin.
He has a deep understanding of electronic music, learned from years of DJing, remixing and producing. He has released under more than 20 different aliases, and collaborated with many high profile artists behind the scenes.

Both meet during a project Mijk was doing with UK artist Baby Doc. It make click and since then both have been in contact.

The single kicks off with a powerhouse production made to be played out loud. "Avalanche" is a steady fast-paced minimalist rhythm monster.
It is stripped down to the essentials and made to play for DJs. It does feature nice interfering sounds that speak the language of self made and recorded sound, maybe even done with the microphone. The sound-design alternates between distorted and clean sounds and through a constant shifting of elements creates that nervous energy which is so essential for techno tracks.Halfway down the stretch there are synth stabs suddenly appearing without a warning, providing the track with a 90ies rave signal.

The second title "School Of Hard Knocks" starts as a 90ies stomping techno tune with an engine-like baseline and shows in the course of the track the artistic skill of Mijk van Dijk and Alex Blanco to modernize the genre. What used to be the "tape reverse" once invented by Detroit heroes such as Kevin Saunderson appears here in a new style, injecting sounds with a mathematical accuracy to create some stunning rhythmical "techno- funk!The two tracks are only the beginning of the project between Mijk van Dijk & Alex Blanco.There is more to come.Both tracks have been mastered by top UK producer Steve Mac.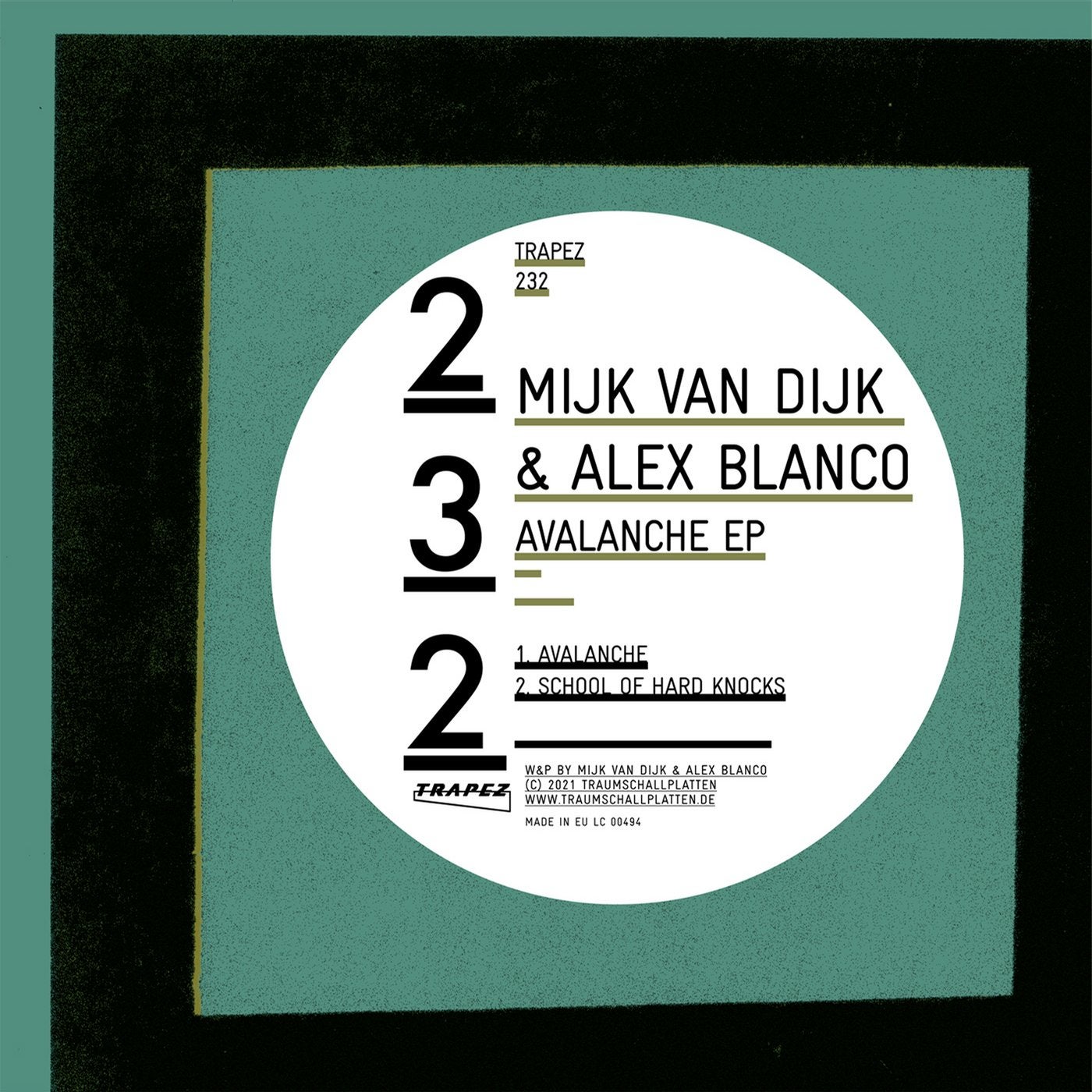 Release
Avalanche EP
Release Date

2021-01-29

Label

Trapez

Catalog

TRAPEZ232