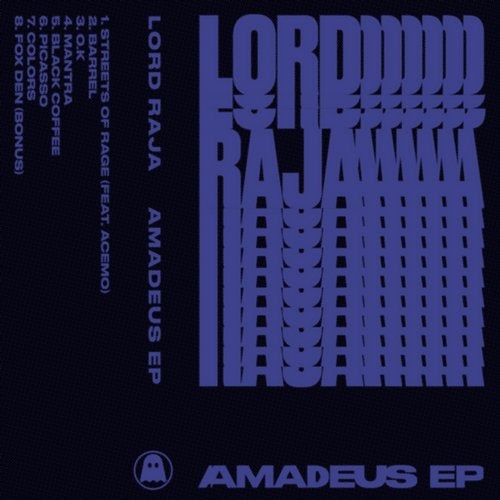 What does a daydream sound like? Is it an audible confidence boost, a concentrated dose of caffeine shot straight into the bloodstream of dancing feet, a blue so overwhelmingly electric its field stretches as far as the eye can see? On Amadeus, the newest Ghostly effort from New Yorks Lord RAJA, the shapeshifting producer answers his own question with a cunning, childlike purity not felt since he started tinkering with Fruity Loops aged six.

Though his means of music-making have matured since thenon Amadeus he utilizes an arsenal of drum machines along with synthesizers and an Allen & Heath analog mixer slammed through for extra crunchRAJA describes a deliberate return to youthful experimentation and immediacy, clearing the way for a vista to his childhood.

Having produced 2015s PARA full-length in the confines of his parents home in upstate New York, he moved to Brooklyn after its release and found himself in a basement studio, isolated from the influence of knowingness, wide-eyed once more. Soon after, he joined Ghostly labelmates Shigeto and Heathered Pearls for an extensive European tour, finding inspiration in the continents techno culturealbeit in an unexpected way. When I would go out, I would see techno DJs, but it didnt really speak to me, he says. It was unnecessarily pristine. So I wanted to make the shit I would want to hear.

Returning to the basement armed with this self-challenge and an intentional naïveté, RAJA composed a flurry of one-take productions, often making tracks over the course of an evening and road testing them with walks to the waterfront when the rest of Brooklyn had gone to sleep. Imbued in them all is what he describes as micro-choicesthe practice of very simple effects and subtle sonic decisionsin a nod to longtime influence from the nuance and subconscious innovation of Stanley Kubricks filmmaking.

Longtime fans of the producer may be accustomed to productions more directly aligned with hip-hop and leftfield beats, but his swagger hasnt gone anywhere despite the decidedly dancier change of form. The release is bookended by an exuberant and naturally collaborative piece with AceMoa fellow New Yorker whom RAJA describes as his favorite producerand bonus track Fox Den, an eight-minute cosmic meander released as part of the Adult Swim singles series last year. On standout O.K his customary percussive potpourri mingles with vocal chops and an electro bounce even the most humorless club patron couldnt resist. Black Coffee, another highlight, features synth lines so darkly acidic they should come with toxic warnings. RAJA describes the track title as a literal take a soundtrack to jolt first date jitters, a call to cool courage.

Amadeus, meanwhile, he suggests is a cheeky nod to the complex richness of his musical heritage. He says, I think its kinda funny to flip an idea of western imperialism and how it proliferated. Its playful as an Indian man to call yourself Amadeus, knowing how much composers borrowed from eastern classical influences.

Spanning eight tracks and due for release on cassette, the EP isnt exactly conventionalbut intentionally so. From process to product, Lord RAJA has captured melody as embodied reverie. The six-year-olds in us all are cutting shapes.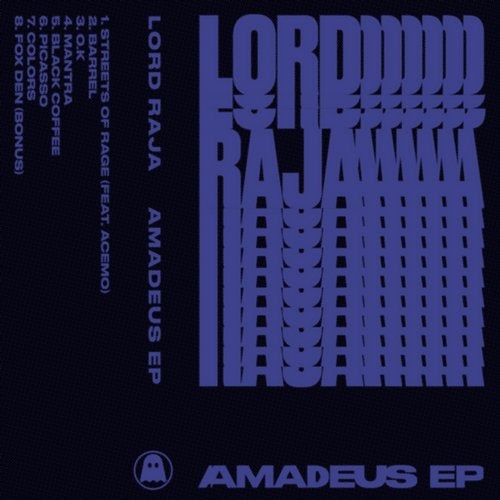 Release
Amadeus EP