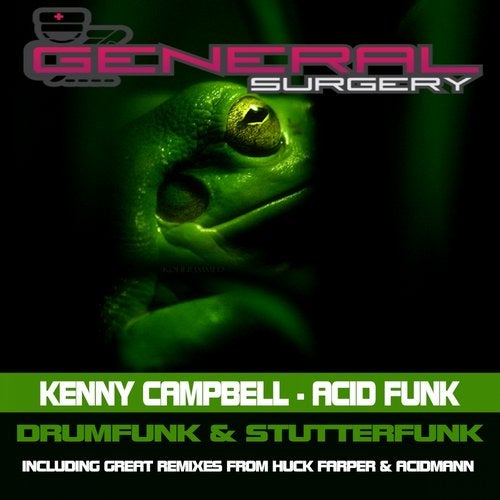 Fresh from remixing Nico Kohler, Kenny Campbell returns to General Surgery with his first solo release, the two track EP, Acid Funk.

DrumFunk goes back to the machines that started it all off. The 808, 909 and 303. Funked up percussion drives the track forward over deep 808 and punchy 909 kicks, complemented with a deep acid bassline and pulsating pads give this track a 4am warehouse feel.

Stutterfunk is similar but also different. The percussive element and deep bass and kicks remain, but the time with a stuttering acid line and vocal, with piercing rises.

Canada's Huck Farper provides a remix of both tracks, taking them into darker, harder territory. With harder kick drums and distorted acid.

General Surgery regular, Acidmann, also provides two remixes. taking both tracks in an old skool direction with a definite new skool feel.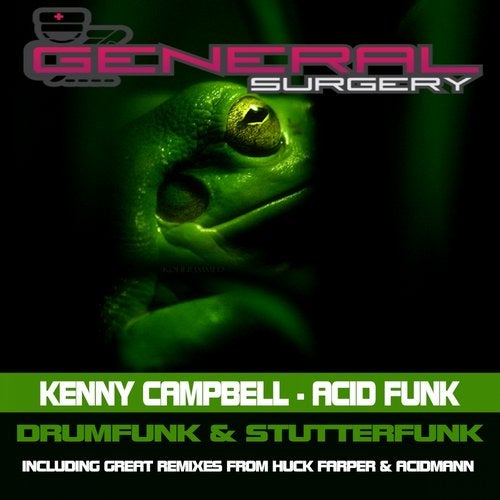 Release
Acid Funk