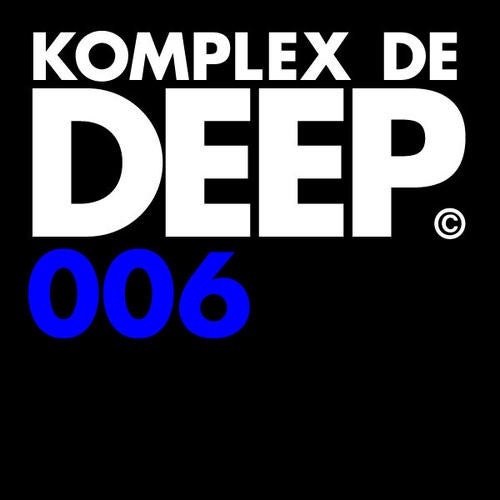 Fresh off the back of the wonderful 'Hofats' by Matthias Vogt, Master-H's fantastic Komplex de Deep imprint return with yet more exquisite house music... This time its the turn of Ireland's Chymera. Now resident of Barcelona, and having soaked up the city's sunshine, the man from Cork is in sparkling form.

Today's release 'The Rumours Of My Demise' is true KDD style. Deep edged, powerful and melodic. Soft synths, make way for anthemic synths and full bassline as we are swept high, before dropping into the break. The synths build once more to a peak before we ride out on those great beats.

On remix duty is label boss Master-H, who we must say, turns in one of his finest to date. H takes us home Chicago style... Devastating beats, key stabs and stunning oldskool vocal sample. Matched with some luscious sax, and the killer bass-drop, make this a smash hit!! ------------------------------------------------------------------
SCOPE - "Nice cuts..I prefer the 2nd cut with the vox, nice old skool house vibes.. will give it a spin tonight!"

Matthias Vogt (Motorcitysoul) - "Big fan of Chymera anyway...the original is excellent!"

2000 and One - "The original has a deep nice melodic tune, i love it!"

ZDAR (Cassius) - "I love Chymera. The original is pure class."

John Digweed - "Master H mix is good stuff!"

Markus Enochson - "Cool track i like the old school feeling of it good work!"

Laurent Garnier - "J'adore Chymera , j'adore CHYMERA, J'ADORE CCHHYYMMEERRAAA!!"

Secret Cinema - "I like it!! Well done Mr Chymera!"

Brothers' Vibe - "Strong track - I will play."

Marc Marzenit - "Original Mix!! Great work!"

Jimpster - "What a stunner! Yes, loving the original here. A real beauty that i'll get plenty of plays out of."

Samuel L Session - "Both tracks rock here! Very good."

Ben Watt - "Im liking the original. Radio show likely."

Diesel (X-Press 2) - "I like the original."

DJulz - "Amazing release! Full support to both mixes!"

Patch Park - "Really nice warm vibe there, original mix is sweet!"

Mihai Popoviciu - "4 stars for the original track, quality production!"

Nick Warren - "Very cool, will play the original mix."

Timo Maas - "Master H...remix for me please - old school!"

Tom Findlay (Groove Armada) - "Diggin the remix!"

Osunlade - "Lovely tune! Original for me!"

Len Faki - "Great remix, full of deepness and chicago soul!"

Kédem (Paris One DJ) - "I prefer the Master H version. I quite fancy the vocals and the deep funky chicago dash to it."

Christopher Çolak (Dinamo.fm/Acik Radio) - "Beautiful. Love this EP."

Karlos Sense (ibiza Sonica) - "Good House!! full support on the Original."

Jose Maria Ramon (Ibiza Global Radio) - "Perfect music for my radio shows on Ibiza Global Radio. both mixes are cool ;)"

Steve Parry (Juice FM) - "Both mixes are great, original just shades it for me, but will use both!"

Al Redmond (Phonic Express - RTE Pulse) - "Ive been a fan of Brendans (Chymera) work since 2006, a fellow irishman who's been making a real name for himself. His sound just keeps evolving and production tighting. Love it! Gonna play it everywhere I go."

Roual Galloway (Faith Fanzine/Radio) - "The original is nice and deep!"

Paul Hamill (Across The Line - BBC Ulster) - "A lot housier than Brens previous outings but the trademark Chymera chords are still in there. Great work."

Russell Deeks (iDJ magazine) - "Nice! Will support both mixes!"

Tsugi Magazine (France) - "I love it. The Original mix is a bomb!"

Groove Magazine Germany - "Up for Review!"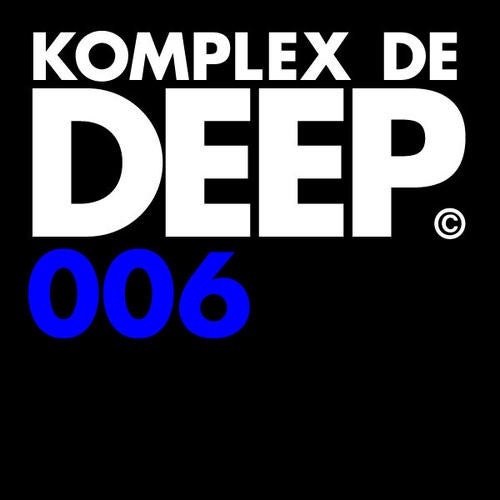 Release
The Rumours Of My Demise