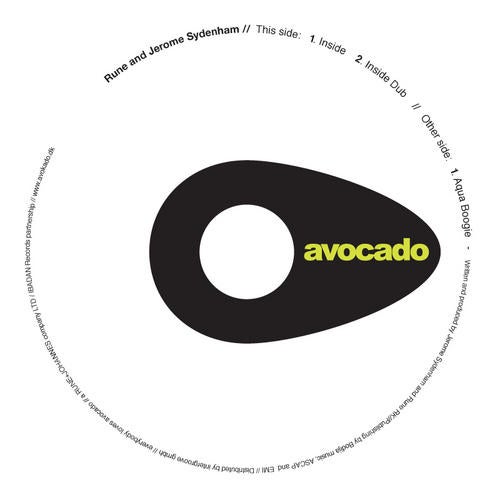 Rune and Jerome are back for the fifth installment on the luscious Avocado Records

The purpose of Avocado records was never to create filler tracks for the masses. Five releases in three years could be a side effect of the responsibilities of Jerome and Runes respective solo careers. It is also a testament to their idea to put out the highest quality of music that they both have an equally passionate feeling for. This time their studio energy has produced the majestic, Inside.

Inside, is a smooth and creamy Techno roller, with a seemingly bottomless low end. So many things make this track special, from the hypnotic groove of the looping, Inside vocals, to the dreamy chord melody.

Sharing the A-Side is a more stripped down version of, Inside. The boys call it the dub version, although it contains a miniscule snippet of the vocal layered over stabs and replayed with swirling effects. An ideal tool for those DJs who want to just get right up in the mix with no fuss.

The B-Side Aqua Boogie is left all on its lonesome. Having to fend on its own, which should not be a problem as this track is a beast. A haunting Techno thriller that is sure to get those hiding in the corners on a bolt to the dance floor to join the huddled masses all vying for protection.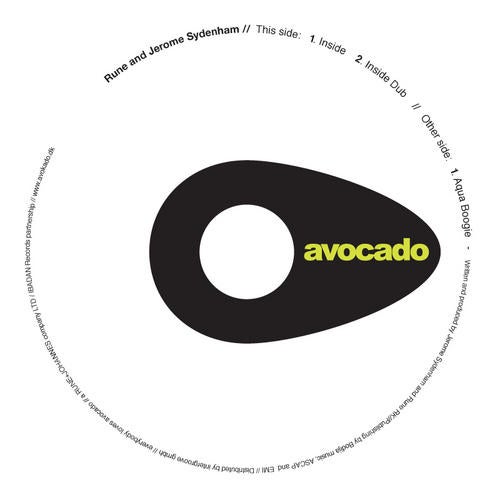 Release
Inside