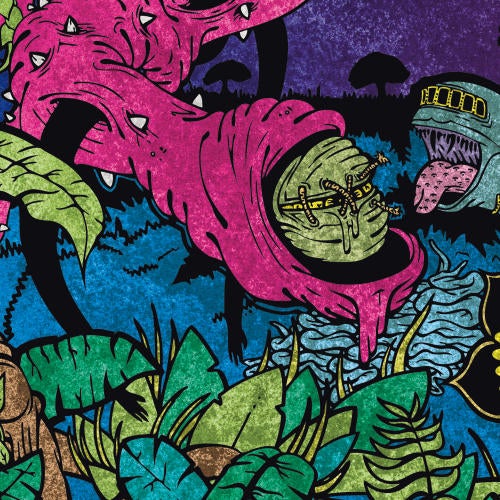 The second in a mini series of remixes from the Duffstepper's debut album is a gathering of many tribes; from big wigs such as disco devil, Mark E, new kids on the Berlin block, Session Victim, underground hero Riley Reinhold as well as fellow Join The Dots artists Loose Fit; plus Facebook's evil twin, Social Monster and soon to be second most famous man ever to emerge from Australia (after Mick (Crocodile Dundee of course) The Francis Inferno Orchestra.

Bringing some dusty, blown valve house sounds to the fold we welcome the sonic deftness of Mark E, Session Victim & The Francis Inferno Orchestra; three artists responsible for some of our favourite house and disco tracks from the past year. Throwing some new light on 'Your Touch', all three come up with their own interpretations, giving the original a tickle and prod in all the right places and bending it out of shape in the best way possible. These are remixes that take aim at the discerning dancefloor, where the four-four rules the roost and house is king.

Riley Reinhold a true unsung hero of house music, responsible for several labels including Traum Schallplatten, Trapez and My Best Friend, all a mainstay on our monthly podcast; he is, it would seem compelled to bring the world quality house and techno music. His version of 'Your Touch' finds its home in the early part of the morning or the late part of the night, depends on your outlook, jam packed with guile and melodic flourish, its a big track from a big man, that isnt afraid to put its hand up in class and shout 'check me out'.

Lastly we roped in Loose Fit and Social Monster. Both incredibly talented duos that feature a large live element in there sound. The similarities stop there, Loose Fit's remix Love The Freak in something of a New York punk funk-ish way, all low slung guitars and shimmering high end, we are seeing the East Village in its pomp or Chorleton on Friday nights. Social Monster's mix of My Kiss is composed of some big ol' bass and melodic twirls, while that sounds like cheer leading routine their additional hauntingly intimate vocal makes it sound like the ghost has finally escaped the machine.


DJ Feedback

Seth Troxler "The Mark E is fire thanks"
Tom Findlay (Groove Armada) "Nice production"
Pete Herbert "Really great remixes all round!! Loving the Loose Fit and Francis Inferno's especially..."
Erol Alkan "Really like the Mark E and Session Victim mix, thanks"
Paddy (Freeform Five) "Very nice set of mixes, full support on radio and out and about"
Scope "HUGE remix package.. LOVE it!!"
Sleazybeats "Great package this, really like the Mark E and Session Victim remixes, proper deep journeys with subtle drums. Lovely follow-up to a great LP, thanks for sending this over!"
Brendon Moeller "A solid collection of remixes. Full support."
Nacho Marco "Loving it. Session Victim is my favourite remix here. Support."
Shir Khan "Top remix selection. Support on the Mark E and Session Victim remix."
Dirt Crew "Lovely collection of remixes! Especially love the Mark E mix .. Will definitely play and support! Keep up the great work :)
Robert Owens "Nice smooth warm vibe, I like it"
Brett Johnson "All the mixes are very quality but its the Mark E & Session Victim & Loose Fit mixes that spoke to me the most. I'll give it a push this weekend. Thanks. b"
Max Essa "Thanks for sending this over, great stuff! I love the Mark E and Loose Fit mixes, Session Victim remix will be getting plays too. Nice one."
Crazy Penis "Strong package of mixes, Francis Inferno and Session Victim are the ones really sticking out. Cheers"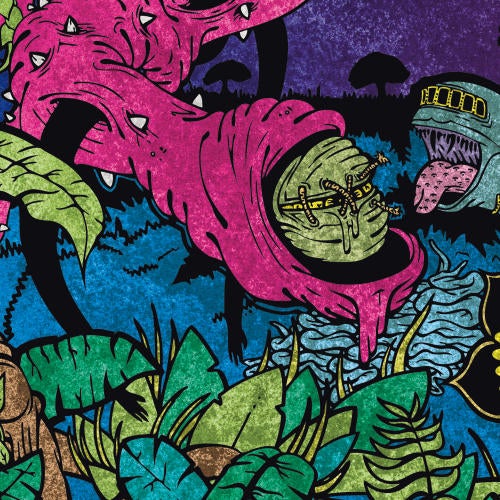 Release
Getting To Sirius Remix EP 2