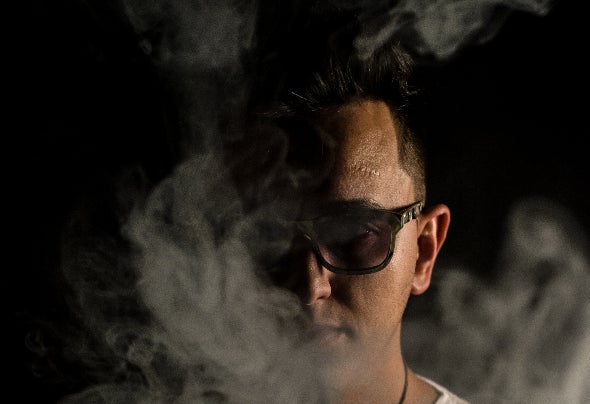 Felipe Mauro is a DJ and Producer born in São Paulo. His involvement with electronic music began in 2005, when he had his first contact hanging out in clubs, raves and festivals from that time. 
In 2010, after whitin experience at the scene, Felipe began to take interest in the art of discography, which he performed a vinyl DJ course at cultural school in his suburb, experiencing Jungle, Drum N Bass and House ever since , The desire of knowing more about electronic music and music production hasn`t stopped growing. Nowadays He brings as reference, House, Tech House and Techno in his performances, making his set reaching an atmosphere with nostalgia and a lot of harmony with the current moment of the scene. Felipe Mauro é DJ e Produtor nascido na cidade de São Paulo. Seu envolvimento com a musica eletrônica começou no ano de 2005, onde teve seu primeiro contato frequentando clubes, raves e festivais da época. 
Em 2010, depois de muito contato com a cena, Felipe começou a se interessar pela arte da discotecagem, onde realizou um curso de DJ em vinil, na escola cultural em seu bairro, tendo contato com Jungle, Drum N Bass e House, desde então, a vontade de conhecer cada vez mais sobre musica eletrônica e produção musical não parou de crescer. Atualmente, em suas performance, o paulista trás como referências, House, Tech House e Techno, fazendo com que seu set alcance uma atmosfera com nostalgia e muita sintonia com o momento atual da cena.