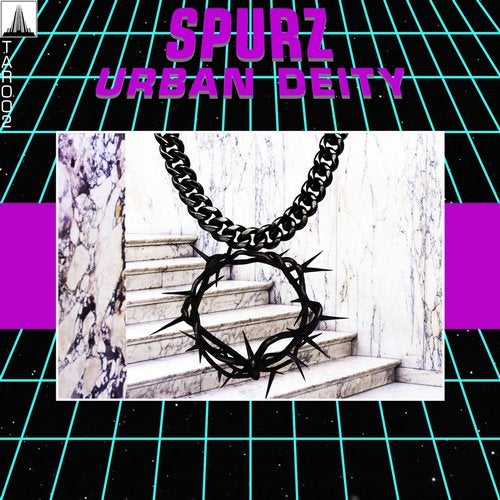 Release Date

2014-11-17

Catalog

TAR002
Vancouver resident, Drama Hands co-founder and underground club scholar Colin Moir, aka Spurz, is a proverbial diamond in the rough. With a very short CV, and a very low-key approach in his Drama Hands biz, he nevertheless emerges mid-2014 as a fully formed artist.

One that is almost invaluable in hinting at the stylistic expanse that is Tessier-Ashpool's polymorphic 'machine music doctrine'. He repurposes eski grime, jungle, Night Slugs inflections, 'ardkore and Detroit electro into his own proprietary 'club weapon' model, wholly inspired by Vancouver's gritty downtown and illegal after-hours. Created almost entirely from heavily modified samples, his TAR debut, "Urban Deity", is built around a concept so elaborate that it borders on academic thesis. From the man himself: "It's an ode to that delusion of youthful invincibility, and both the hubris and ecstasy inherent in feeling like you run everything. Designer sneakers and gaudy jewelry set against black technical fabric. Lush green foliage set against polished black marble. High gloss against matte. Excess."

Opener "Black Locks" is a rolling, modern take on oldskool electro, intense and ever-escalating (almost literally, via its barrel-drum pitch-ups), possessed of the same spirit as recent offerings by the likes of Maelstrom, Atix, or Renaissance Man. "Growth Structure" is an unhinged drum track, always seemingly bursting at the seams with abyssal fervor, before resolving into lush synth whines. In its latter half, faithful to its title, it grows into a crystalline, dreamy Jersey club (-ish) ballad, punctuated by joyful sax slurs. "Slave Texture" is a metallic-piano-driven, eski-click-ridden hard techno/grime hybrid that slowly degrades into vitreous rhythmic noise pornography. Closer "Stepworks" is the EP's definitive epitome of stylistic collage, blending Jersey club mainstays, grime clap patterns and electro sequences into a final product that, curiously, most alludes to heyday jock jams.

Back to Spurz again: "It's all about working to build something bigger, something dangerous, in an inverse parallel to everything else." And big and dangerous it is. Proceed with caution.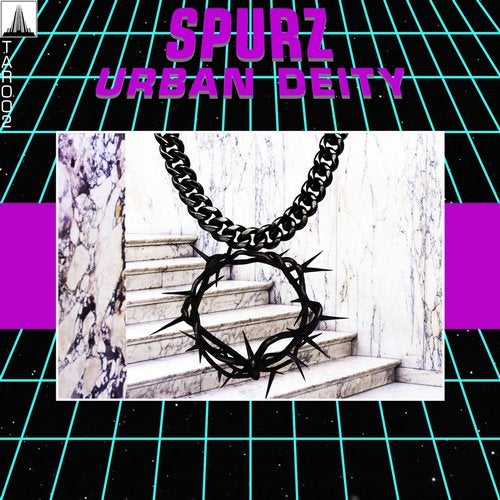 Release
Urban Deity
Release Date

2014-11-17

Catalog

TAR002