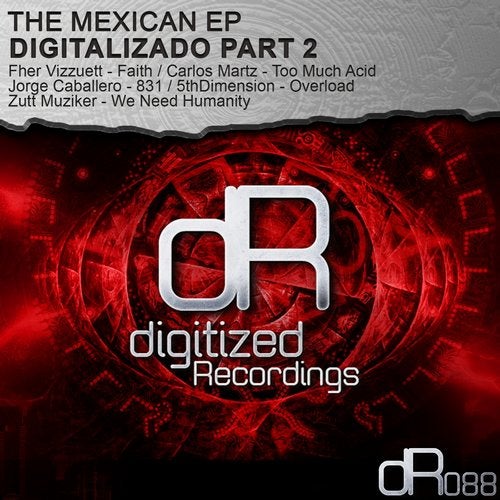 Next up we bring up the second of our Mexican producers EP, show casing some of the best talents coming from across the pond.

First up is Fher Vizzuett's banger, called Faith. Bug smooth sub basses and punchy kicks blend with sharp edge stabs and fx to build the track up to an early mini drop, which brings a short burst and a big uplifting arp. With techie percussions taking the track to the break, before giving way to warm pads and plucks, this track is constantly developing. In the break, break beat rhythms bring the lead through as it builds to its crescendo, before dropping a massive bass and percussion driven drop on your. With a slightly psy feel to the drop this is one for people who like big bass driven drops that and clean and punchy.

Second up is Carlos Martz, belter. The title gives away which direction this is going..... Too Much Acid has, well, loads of acid in it. Big rich basses and punchy kicks, are accompanied by a constantly building range of 303's, that would sound fantastic on a big club system. At the break big bass pads and strings fill your ears with warmth and a nice uplifting chord melody, before dropping you back into a bass and acid driven drop that's sure to get places bouncing. Another great tune that's all about the low end power and the classic, but unforgettable sound of a 303 at its best.

The third track on EP comes from Jorge Caballero, and it called 831. Tight punchy kicks and rolling percussions drive the track along with plucky chords giving it a trance vibe with a bit more an uplifting feeling than the previous two tracks. At the break big saw pads and great chord progressions build to a electric guitar riff, which works really well and gives the track a unique feel, before dropping out to a gritty lead hook that builds in power up to the drop. At the drop this tune hits listens with loads of power and with have dance floor rocking from Sheffield to Sydney.

Track four comes from 5th Dimension. Called overload, this driving number has dirty fx and psy style basses, blended with techie plucks and chords. As it builds to a percussion drop it leaves just the tech fx and chords to build the track to the break, which start out dark and then develops into an almost ethereal vibe. The lead hook is an almost old school sounding synth with a bit melodic chord progression that has a real feel good vibe to it, before dropping all the elements back out leaving just that gritty psy style bass again. Definitely one for people who like their tracks to change a lot and throw listeners off. The final track on the EP comes from Zutt Muziker and is called We Need Humanity. Right from the word go this track has real energy and drive. Dirty basses and tight kicks give this track a nice hard edge and the minimal percussion and synth elements mean this would fit well into a range of sets. A rolling 303 builds the track towards the break as tech fx add to the tension giving the track real depth. At the break vocoded vocals and a uniquely style lead make this track one that will stand out in any set. With a minimal build up the track drops you right back into the thick of it with bass basses and acids that will have clubbers bouncing with hands held aloft. Definitely another one for lovers of the acid sound.

That completes the second of our Digitalizado EP's. Again another real blend of styles and sounds making this an ep where there is something for every kind of trance fan. Enjoy!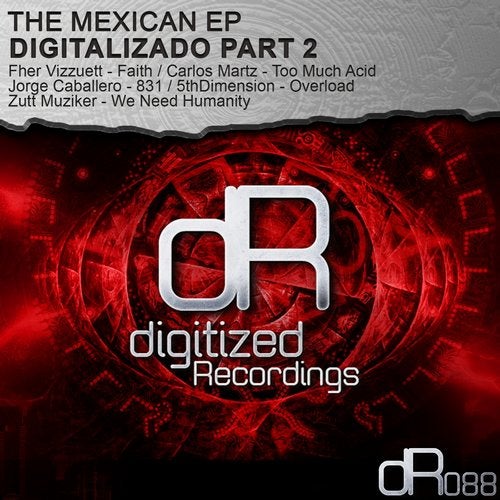 Release
The Mexican EP: Digitalizado, Pt. 2