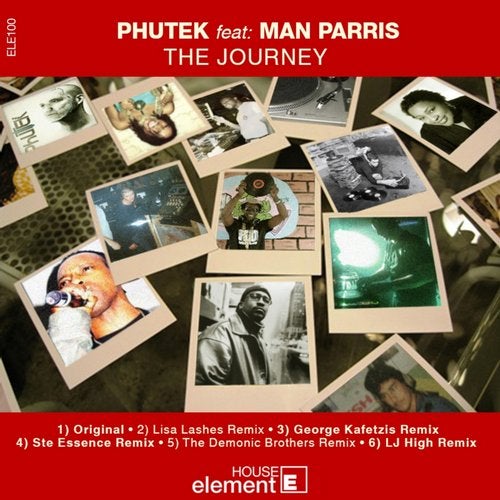 Friends since the first blueprints of dance music were being drawn at the famous Amnesia House in the late 80's, Phutek and the legendary Man Parris got together to write and produce a one off personal track, with the main emphasis being their message delivered by music of The Journey they have traveled in dance music since it all began.
The Original is a pumping tech infused track with licks of old skool House beats, uplifting synths stabs and breakdowns that work and flow brilliantly with the amazing lyrical story Man Parris presents.

This release also features an awesome remix package, headed by one of the Worlds leading female Dance Djs, the very talented Lisa Lashes.
Another great connection to Phutek and Man Parris, growing up in the same town and era together. Lisa picks up the pace with a Psy Trance remix that progressively fires along with Techy synth stabs and euphoric blends molded and infused around a rolling chunky bassline.

George Kafetzis remix oozes current Deep House groove's.
George strips back the big vocals and layers his own deep bass into the mix.
This rolls nicely, still keeping the vibes and essence of the original.

Steve Essence brings a big room House remix to the package, endorsing a breakbeat masterclass main breakdown that separates the clean grooving house beats and percussion in the intro and outro.

The Demonic Brothers provide a Dub House remix, driven by a dark bass and layers of airy synths stabs and lines.
This drives along nicely swirling between the dark moodiness of the bass and refreshing uplift of the synths.

LJ High comes up with a Drum and Bass remix of awesome standards.
A first time showing of DnB on Element, his remix brings something unique to the release.
This is dirty and dark, yet intelligent, and a great compliment to the original.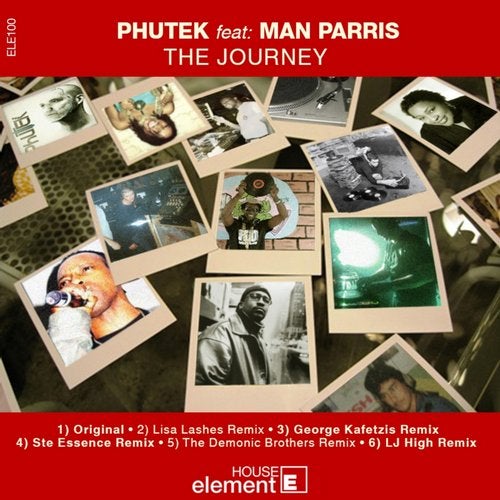 Release
The Journey