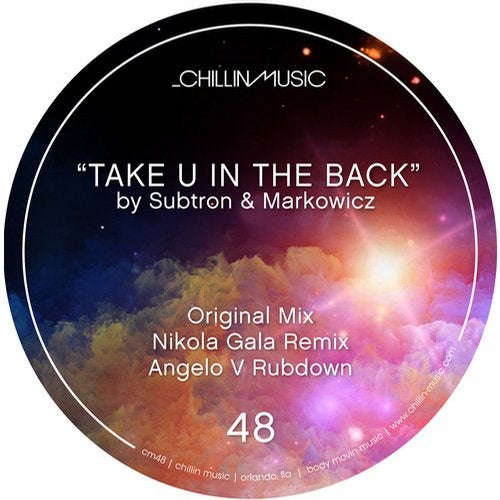 Subtron & Markowicz knocked the door down on Chillins 48th release; bringing with them Nikola Gala and Angelo V rocking the remixes! Take U In the Back is like funky robot dark, deep disco sex. A resonant bassline rides the groove as whirling synths raise the energy. You know you want it; let Subtron & Markowicz - Take U In The Back.

No holds barred, Nikola Gala, with releases on Plastic City, Freerange and Noir Music; hits it hard with his rendition of Subtron & Markowicz's - Take U In The Back. Pound for pound, hands up, hands down, its a floor frenzy, get down! Mmmm say YES to Gala and techno for an answer!

Angelo Vs rework gently guides you to the back room. Once the door opens, the bass drops and its get down in poundtown. All you can say is, iOmore cowbell.i Smooth, hypnotic rhythms make the back room a pretty Chillin place to be thanks to Angelo Vs massage techniques.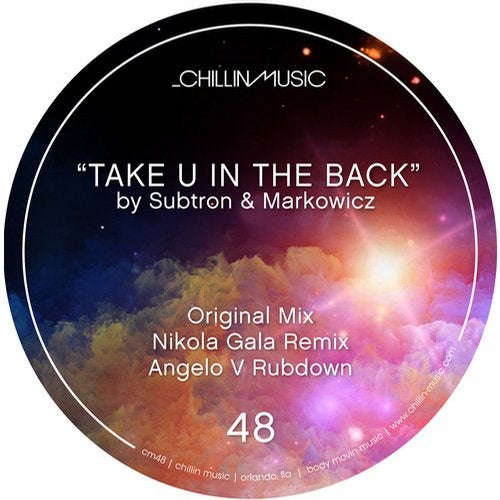 Release
Take U In The Back