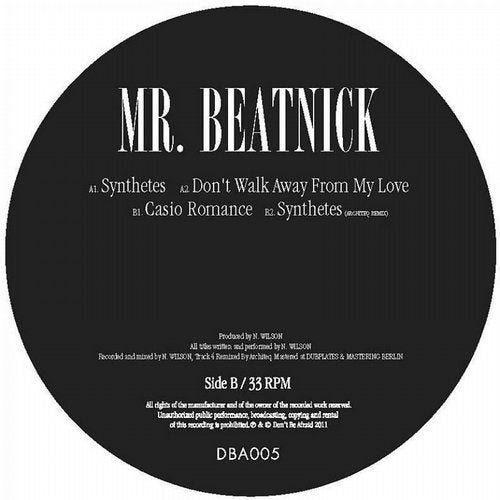 Mr Beatnick has played an active part in the burgeoning UK beats scene which has produced talents like Bullion and Paul White.

His best known track "I Know All The Bitches" featuring the vocal talents of Ahu, became one of the anthems of this movement, thanks to numerous spins on the likes of BBC Radio 1 and Rinse FM.

In his music you can hear the influence of whole generations of music from Mantronix to the 90's Bay Area scene and beyond, and the new EP "Synthetes" takes this approach up a gear, exploring a path between the crackling breaks and samples of old, and the dancefloor music of now. With early support from Braiden (Rinse Fm), Slackkk (Numbers), Bullion (Young Turks), Mosca (Nightslugs / Fat City) and Gilles Peterson (BBC Radio 1), The "Synthetes EP" looks set to find a unique place in the record boxes of bass addicts and beat diggers alike this summer.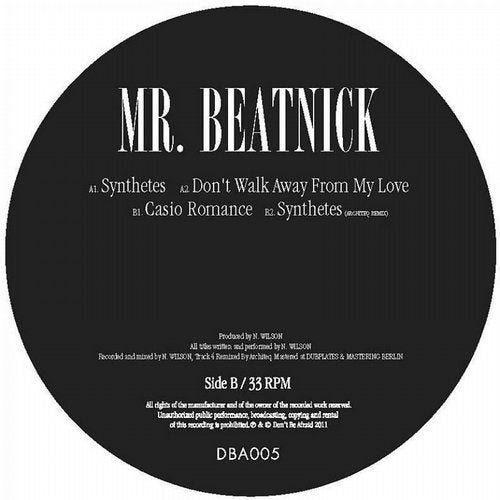 Release
Synthetes