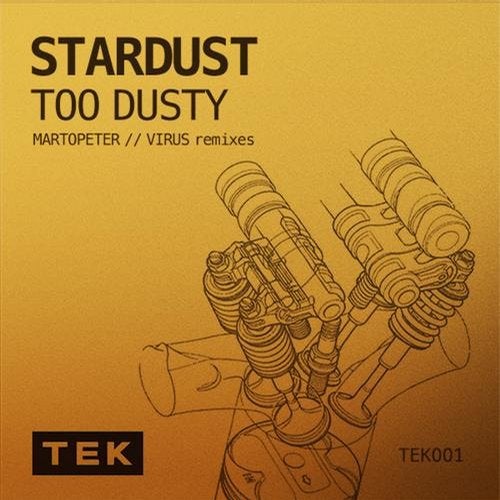 Release Date

2014-02-19

Label

Tek Records

Catalog

TEK001
TEK opens up with an epic release. Powerful drums and fat basslines, riddled with FX magic and filter tweaking lunacy, make STARDUST an essential weapon for every DJ.

TOO DUSTY makes us travel down streams of madness, while rocking the boat with ferocious twists and spectacular breakdowns. A frenetic structure and an uplifting climax make this track a dance floor bomb, causing maximum damage to every place it's played in.

The first remix by MartOpetEr is, simply put, a powerful and trippy tune. Ridden with energy, cerebral progressions make this track a full-on psychedelic journey through dark atmospheres and rumbling low frequency grooves, guaranteed to make bodies move - voluntarily or not.

VIRUS makes his debut release with a really fresh point of view. Crazy progressions, warped sounds and perfect utilization of original samples - all this coupled with a ravaging apex will send every soul into a rabid dance fury.

Three tracks - three different styles. All in all, a complete release for all kinds of mix sets.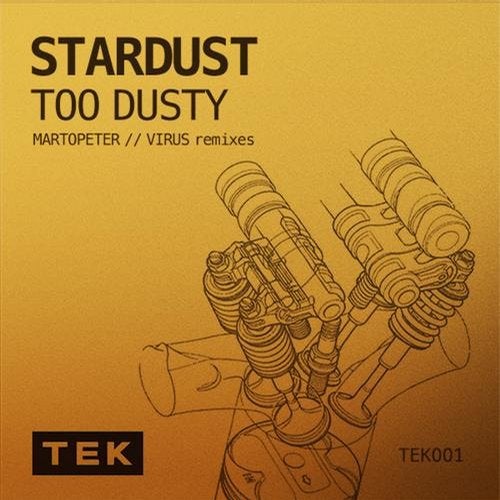 Release
Stardust
Release Date

2014-02-19

Label

Tek Records

Catalog

TEK001