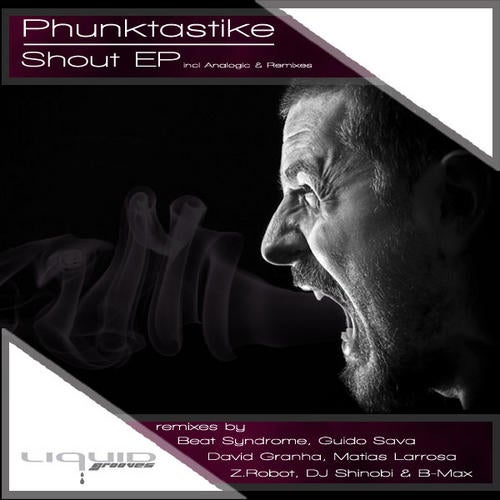 Argentinean-Native, Spanish-Based producer Phunktastike one of Liqiud Inc's Founding members and director's delivers yet another excellent EP with 2 original tracks accompanied by a variety of floor shaking remixes ready to make you move on the dance floor. 
Analogic, one of Phunktastike's best original tunes is followed by Guido Sava's  excellent progressive remix and a dark and mysterious rendition by Beat Syndrome. 
Shout is definitely the highlight of this EP with 4 remixes that vary in style but do not lack in groove. 
The original is a progressive track with great synths, percussion and drums. The amazing David Granha's remix brings out the darker yet more aggressive side of the Original track. DJ Shinobi and B-Max have put together a more melodic rendition of Shout that has great potential of becoming a club Anthem.  Matias Larrosa and Z.Robot both deliver their remixes with excellent style and a great proggy feel to Shout.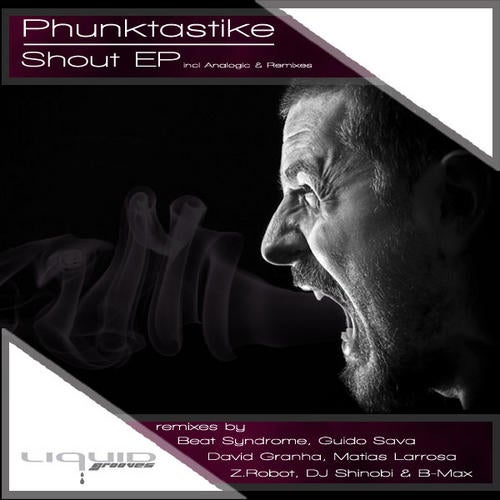 Release
Shout EP