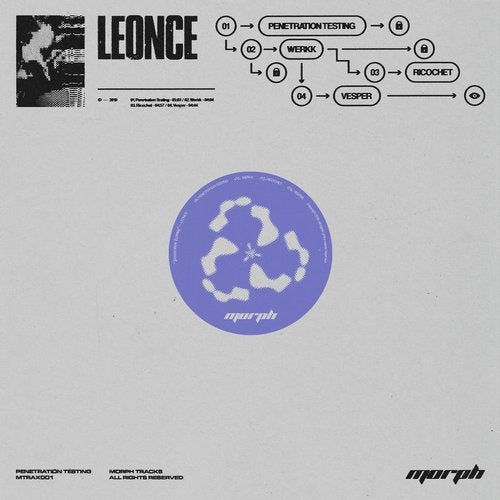 Atlanta-based DJ and producer Leonce returns with Penetration Testing, his 3rd EP and debut release of his freshly minted label Morph Tracks. These four anthems of wild percussion and swarming basslines were made with Dirty South Rave in mind, his new monthly party exploring many the facets of high energy club music. While plenty of classic motifs are present, he breathes new life into the heritage of house and techno, swapping out tired repetitions with more modern, illuminated rhythms and sci-fi synths.

The title track bridges the hysterical snare rolls of drumline with the extraterrestrial clang that Leonce is known for, a potent party destroyer for the true freaks on the floor. Werkk takes on the time-honored traditions of club calisthenics and commands the crowd with chopped up chants and stabbing hi-hats, a subtle nod towards the seedy sounds of midwest ghetto house and Baltimore club. Ricochet brings the listener to a more cerebral headspace, with lavish, slow moving pads creating a foundation for eerie leads and fluttery drums. The EP ends with Vesper, a sinister South African Gqom-inspired daze, with fragmented kicks and industrial vibes, tailor-made for a smoky dark warehouse rave.

This EP and the birth of Morph Tracks kicks off a new era for Leonce and his local contemporaries. The label aims to push forward-thinking, but functional sounds from Atlanta and beyond, with priorities set on releasing queer black and brown artists. Too many forms of American dance music have been stolen and repackaged for bland audiences, and Leonce and his friends plan to disrupt that. Penetration Testing is a document of that resistance, a call to break house and techno from the oppressive dungeons of the white festival machine.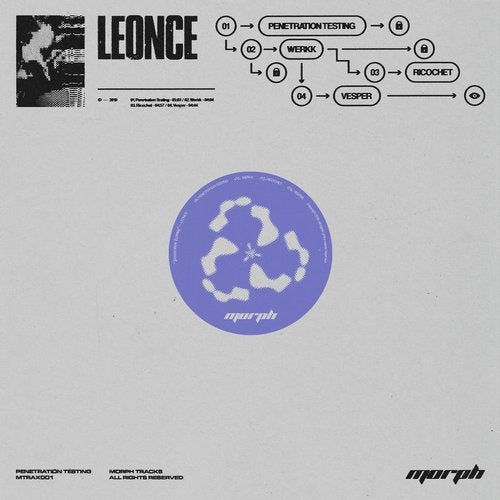 Release
Penetration Testing